Railgun Weapon Systems
General Atomics Electromagnetic Systems (GA-EMS) is maturing railgun weapon systems to support air and missile defense, counter battery fire, and precision indirect fire. GA-EMS railgun weapon systems feature electromagnetic launchers that use electricity instead of chemical propellants to fire projectiles at high speeds. The high muzzle velocity can be twice that of conventional guns leading to shorter engagement times, extended keep-out, and longer range.
Multi-mission Railgun Weapon Systems
Precision. Power. Speed.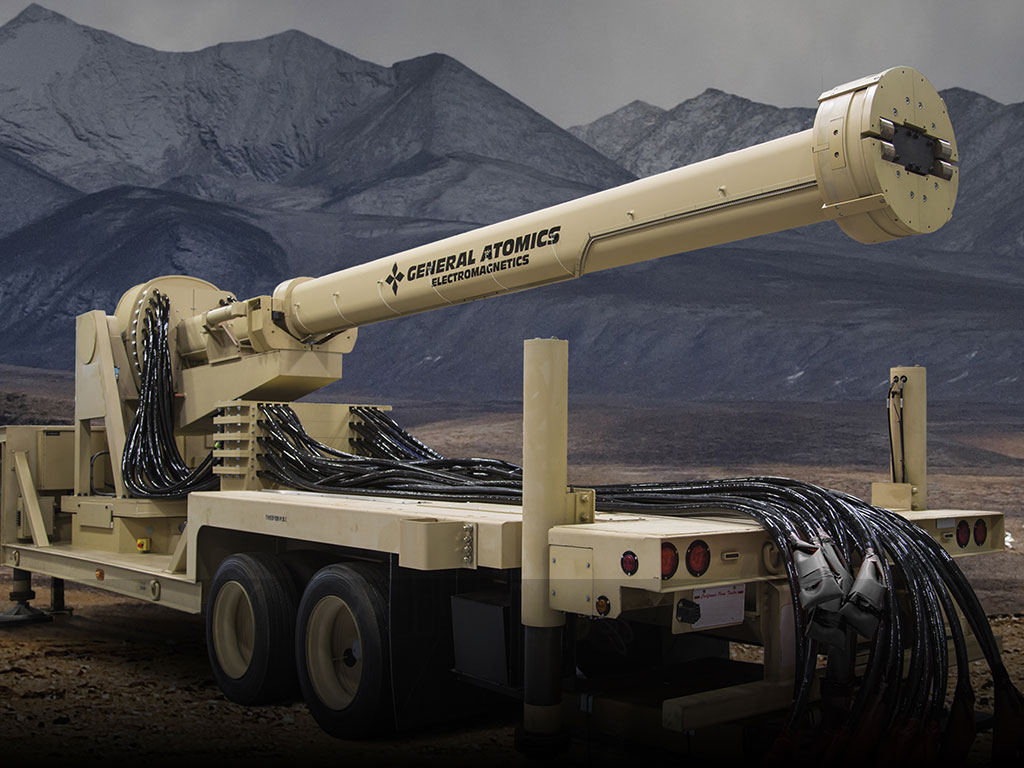 Multi-mission Railgun Weapon Systems
Safe, fault tolerant design
Multi-mission capability in a single weapon system
High firing rate engages multiple threats simultaneously
Elimination of propellant and high explosive warheads simplifies resupply, reduces logistics burden
High capacity (deep magazine) and low cost per engagement
Flexibility for mobile tactical, shipboard, and fixed land-based applications