Precision Guided Munitions
Whether it is defending against a ballistic missile attack or delivering a warhead on target with accuracy and speed, General Atomics Electromagnetic Systems (GA-EMS) has been developing precision guided munitions to provide increased lethality and overmatch to the warfighter for decades. GA-EMS is changing the calculus on the battlefield by developing innovative munitions that can hit static and moving targets at short, medium, and long ranges. By leveraging key technical personnel with extensive experience in weapons design and manufacturing, proven flight technologies and dedicated space and air systems engineering groups, GA-EMS is putting the warfighter first delivering superior weapon technologies to support critical Department of Defense programs.

Surface to Air

Low cost, extended range interceptors to defeat a broad range of airborne threats

Air to Air

Innovative air launched interceptors to engage a variety of operational and strategic threats

Air to Surface

State-of-the-art and modular Long Range Precision Munitions concepts effective against various targets
Autonomous Long Range Artillery Munition (ALRAM)
Leveraging over three decades of electromagnetic launch weapon systems and guided projectile experience
Bringing disruptive technology to bear against Long Range Precision Fires (LRPF) offensive strike requirements
Unique outer mold line enables extreme range performance
Guided projectile designed with flight-lifting body for extreme range and precision accuracy
Enabling new missions for artillery weapon systems
Providing significant cost savings over traditional precision strike missiles
Fire and forget capability
Loitering Munitions
GA-EMS' loitering munitions are enabling warfighters to strike ground targets beyond the line-of-sight with precision, control and lethality. Because of their capability to "loiter" over areas for extended periods of time, these weapon systems allow the soldier a greater ability to locate, surveil, and guide the missile to its intended target.
Vintage Racer
Launched as missile payload or as Air-Launched Effects (ALE)
High speed and extended range ingress
Autonomous collaboration capability while retaining human-in-the loop control
Multiple mission payloads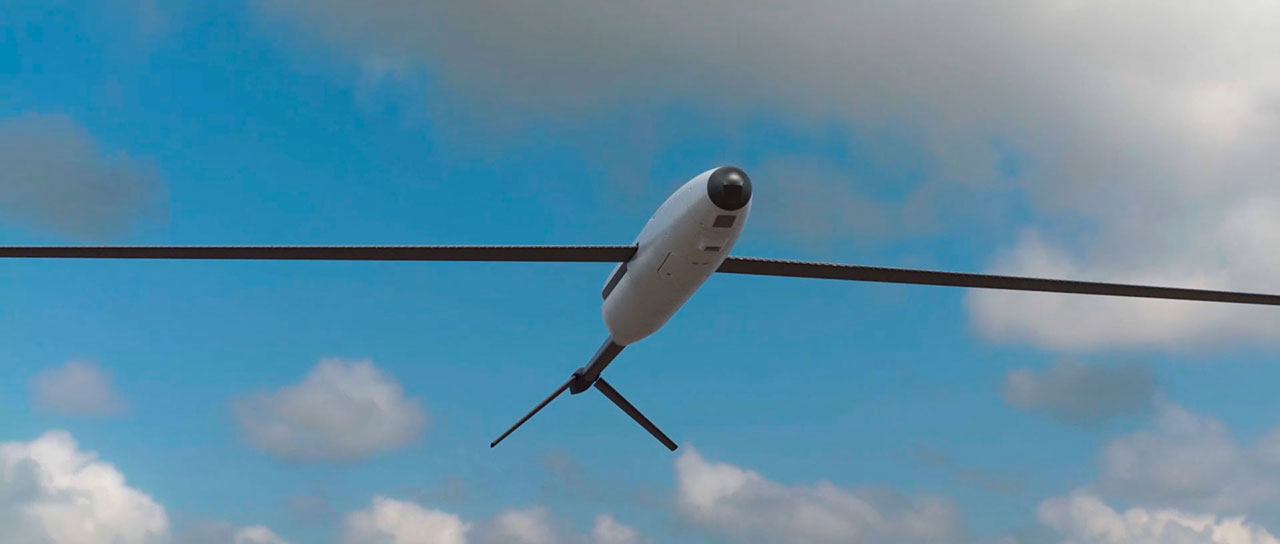 Aircraft Self Protection (ASP) Missile
GA-EMS is designing, developing, integrating, and testing a missile demonstrator to showcase the company's ability to perform missile Science and Technology/Research and Development prototyping efforts. The ASP missile Internal Research and Development (IRAD) project will exercise all aspects of GA-EMS missile expertise including systems engineering;
Modeling and Simulation; Guidance, Navigation, and Control; Aerodynamics; Airframe Structures; Propulsion; Avionics & Power; Flight Software; Telemetry and Onboard Instrumentation; and Assembly, Integration, and Test.
As part of the missile development process, GA-EMS leverages in-house Avionics and Flight Software lab capability to support complete Hardware-in-the-Loop testing of the missile demonstrator prior to flight-testing. The ASP IRAD program will prove the missile demonstrator through a series of progressively more complex tests starting with a ground-launched ballistic flight and ending with an air-launched closed-loop flight.

Provides kinetic capability for manned and unmanned aircraft against threat missiles
Small, lightweight missile for minimal host platform payload penalty
Integrated and cued from onboard aircraft survivability equipment and sensors
Flexible design for future mission area expansion
Digital Guided Missile (DGM)
To support the DGM initiative, GA-EMS is applying a proven systems engineering and modeling and simulation capability demonstrated on past Army missile development programs such as the Compact Kinetic Energy Missile (CKEM), Low Cost Interceptor (LCI), and the Extended Area Protection and Survivability (EAPS) program. This experience enables GA-EMS to rapidly assess new DGM concepts and drive towards a solution to meet Army mission requirements.
GA-EMS will conduct concept studies in four high priority capability areas for the Army:
Long Range Precision Fires
Future Vertical Lift
Air and Missile Defense
Next Generation Combat Vehicle
Pulsed Power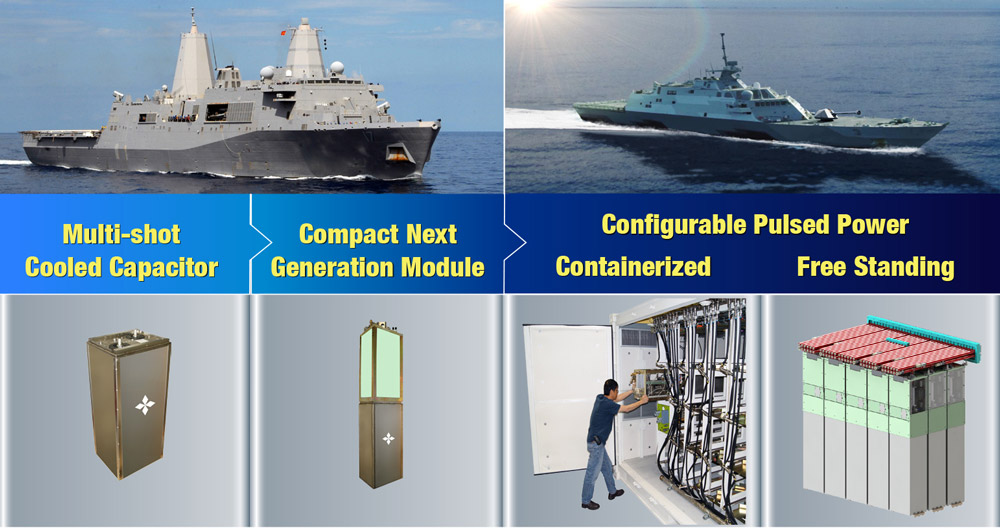 GA-EMS has a unique background in the development and deployment of high energy density pulsed power and high power capacitors. The scalability and compact form factor of the pulsed power technology enables multi-mission-capable railgun weapon systems for mobile, fixed and shipboard platforms.
GA-EMS pulsed power system has undergone successful testing to ensure operational readiness under extreme environmental conditions. Housed in 6ft, 10ft and 20ft climate controlled containers; each pulsed power system can be configured to support the repetitive rate power required. Energy stored in capacitors is precisely switched and managed over the course of a few milliseconds in order to efficiently fire each railgun system configuration.