Aircraft Launch and Recovery Systems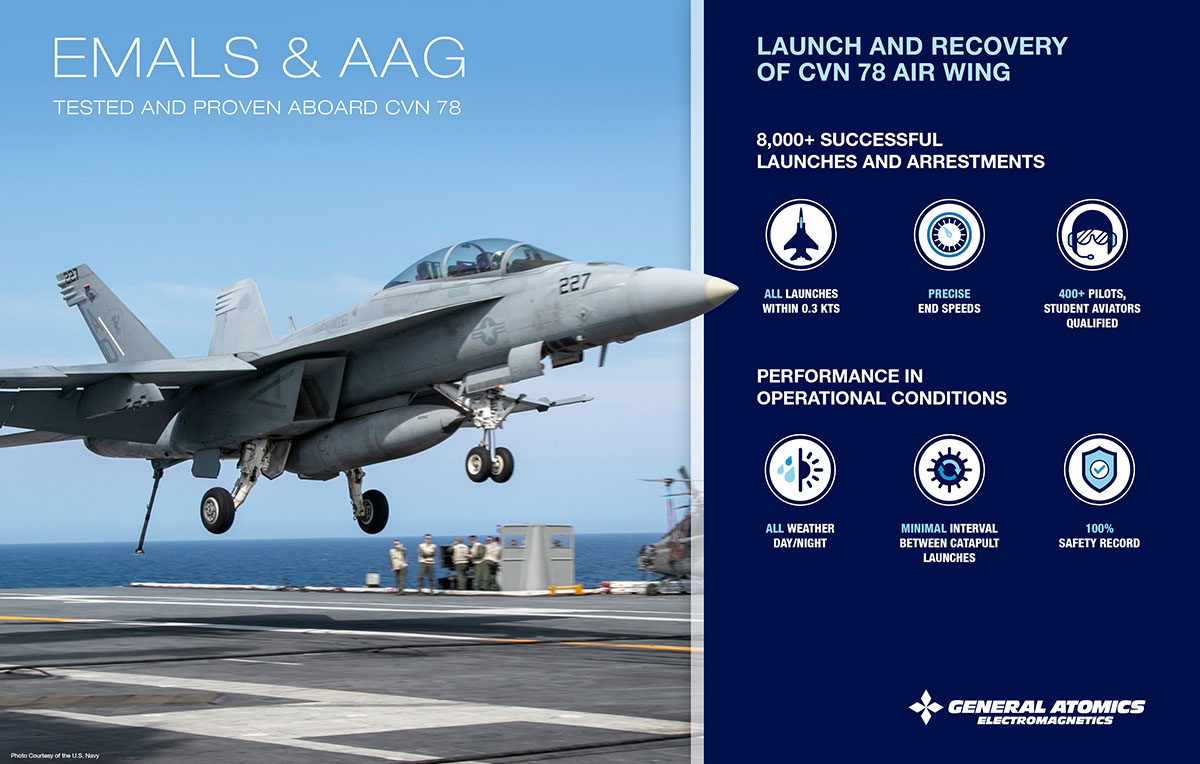 GA-EMS' Electromagnetic Aircraft Launch System (EMALS) and Advanced Arresting Gear (AAG) are revolutionizing naval aviation. EMALS and AAG provide the range of capabilities necessary to launch and recover the full spectrum of carrier-capable aircraft.
EMALS & AAG: Proven and Mission Ready
USS Gerald R. Ford (CVN 78).
Electromagnetic Aircraft Launch System (EMALS)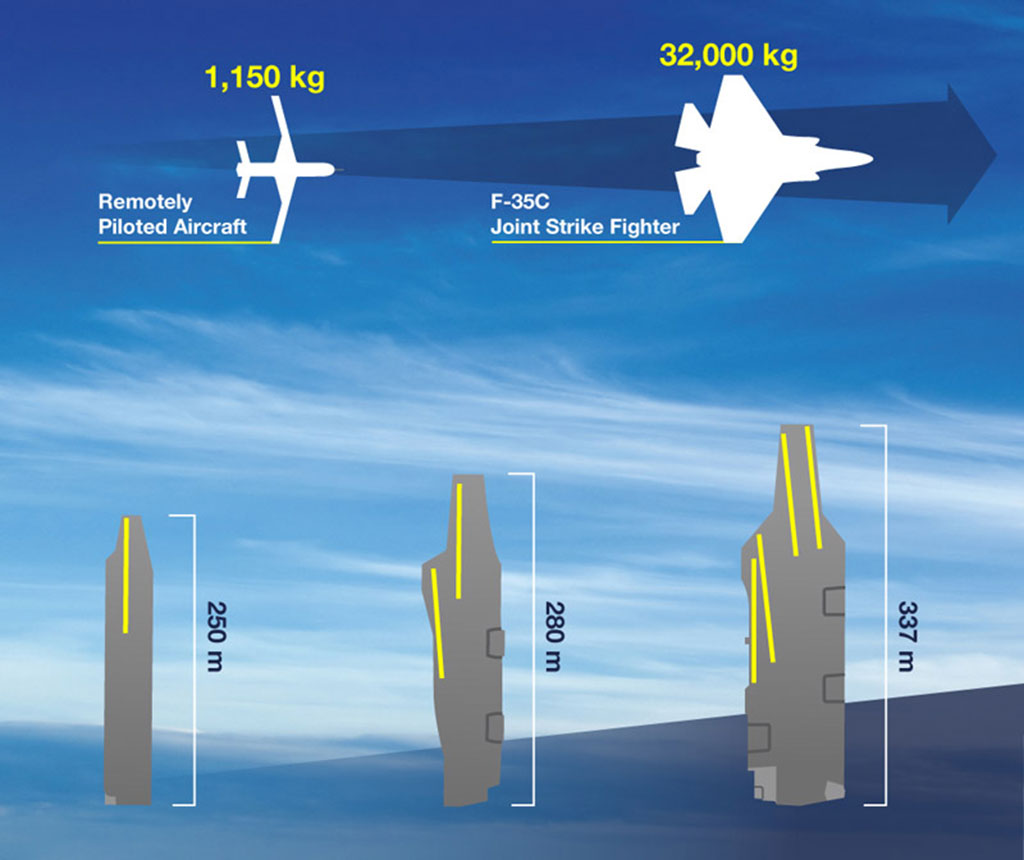 EMALS uses electromagnetic technology to launch aircraft from the deck of naval aircraft carriers and offers significant benefits over current launch systems:
Increased launch operational ability
Flexible architecture to suit different platforms
Capable of launching wide range of aircraft weights
Reduced manning and lifecycle cost
Reduced thermal signature
Reduced topside weight and installed volume
Advanced Arresting Gear (AAG)
AAG is a turbo-electric system designed for controlled and reliable deceleration of aircraft. The AAG system provides significant benefits over current recovery systems:
Higher availability and safety margins
Operational capability to recover projected air wing
Reduced manning and maintenance
Self-diagnosis and maintenance alerts