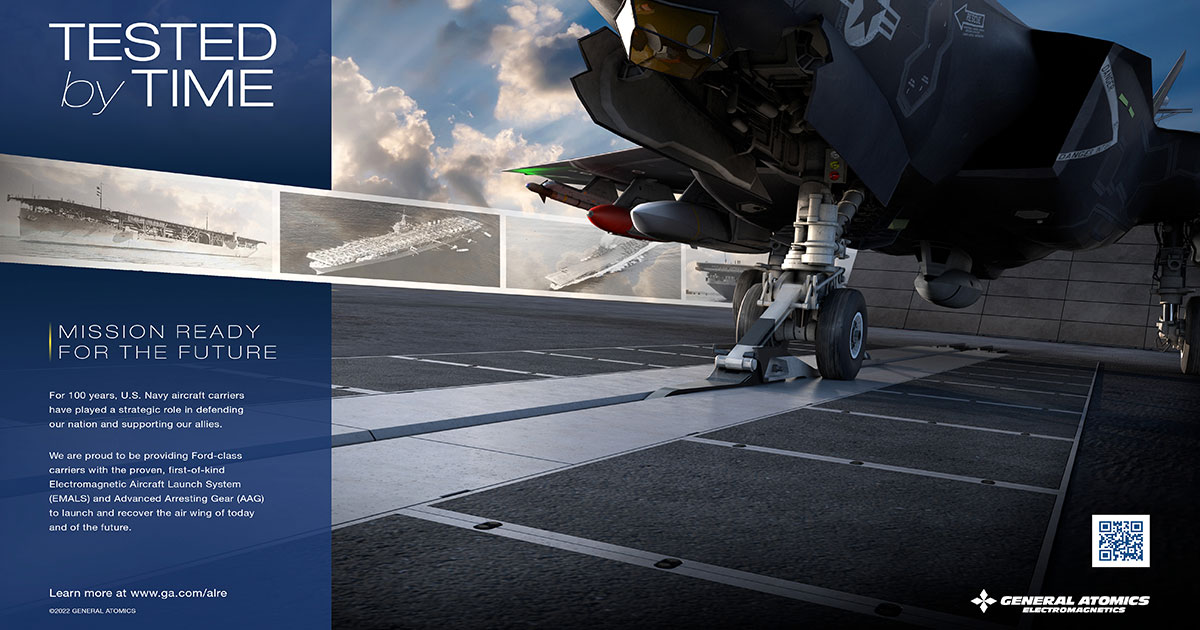 GA-EMS Celebrates Centennial of U.S. Navy Aircraft Carriers
17 March 2022 - General Atomics Electromagnetic Systems (GA-EMS) is a proud sponsor of the Navy League's March celebration of the Centennial of United States Navy Aircraft Carriers.
GA-EMS is proud to be providing Ford-class carriers with the proven, first-of-kind Electromagnetic Aircraft Launch System (EMALS) and Advanced Arresting Gear (AAG) to launch and recover the air wing of today and of the future. Ford-class carriers are the most technologically advanced warships ever built and will carry the Navy's legacy of carrier innovation into the next century.
As Ford-class carriers enter service to our nation, GA-EMS remains committed to ensuring EMALS and AAG operate safely, reliably, and efficiently for the decades to come. To view more information on EMALS and AAG, click here.
About General Atomics Electromagnetic Systems
General Atomics Electromagnetic Systems (GA-EMS) Group is a global leader in the research, design, and manufacture of first-of-a-kind electromagnetic and electric power generation systems. GA-EMS' history of research, development, and technology innovation has led to an expanding portfolio of specialized products and integrated system solutions supporting aviation, space systems and satellites, missile defense, power and energy, and processing and monitoring applications for critical defense, industrial, and commercial customers worldwide. For further information, visit www.ga.com/ems
Media Contact
EMS-MediaRelations@ga.com