University of Missouri Research Reactor Files for NRC Approval to Start U.S. Production of Medical Isotopes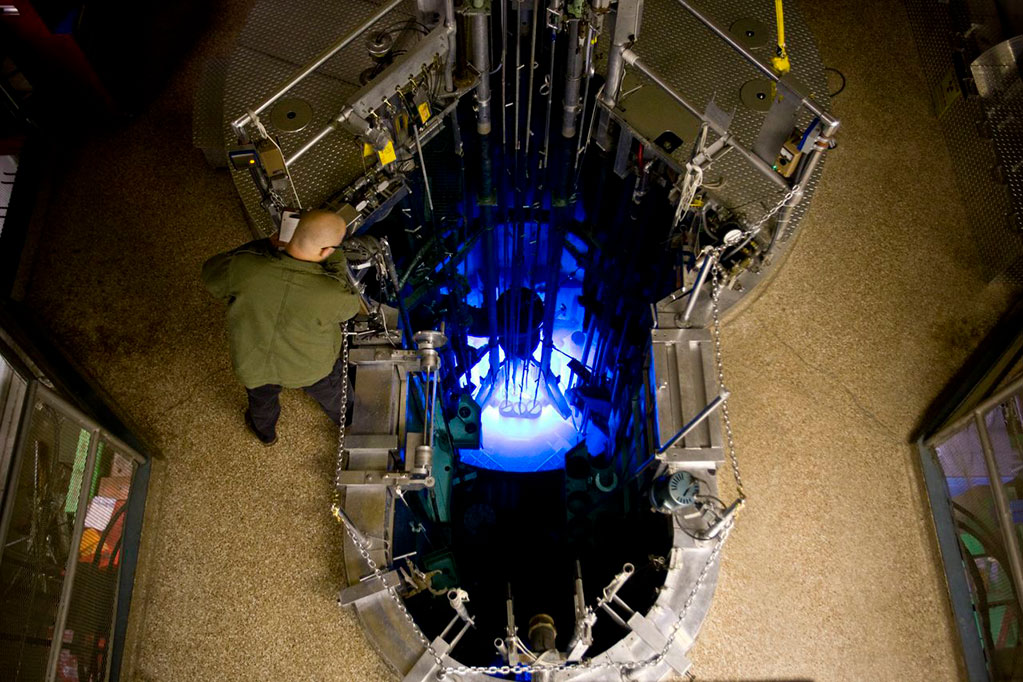 Columbia, MO – 29 March 2017 – The University of Missouri Research Reactor (MURR®) and its partners Nordion, a business of Sterigenics International, and General Atomics (GA), announce that MURR's License Amendment Request (LAR) has been submitted to the U.S. Nuclear Regulatory Commission (NRC). This marks a critical step towards implementing domestic U.S. production of molybdenum-99 (Mo-99). Once operational, production from this facility will be capable of supporting nearly half of U.S. demand for Mo-99, which currently must be imported from outside North America.
A medical isotope is a safe radioactive substance used by health professionals to diagnose and treat patients who suffer from a variety of conditions, including cardiovascular disease and cancer. Almost 50 million such procedures are performed every year. The most important isotope, technetium-99m (Tc-99m), is produced from Mo-99 and is used in more than 80 percent of all nuclear medicine procedures.
"This LAR submission shows the Nuclear Regulatory Commission that we will have all of the technology, expertise and safety measures needed to begin producing Mo-99 in place and ready to go once approval has been received," said Ralph Butler, Executive Director of MURR®. "As a public research institution, we are proud to play a partnership role with GA and Nordion in helping America secure a new, domestic source of Mo-99."
Once approved by the NRC, MURR® will begin producing Mo-99 using selective gaseous extraction (SGE), a unique proprietary technology developed by General Atomics to extract the isotope from Low Enriched Uranium (LEU) targets. This patented approach will produce Mo-99 of the highest specific activity, while avoiding the production of liquid uranium waste, a significant problem with existing technologies that require Highly Enriched Uranium (HEU). Extracted Mo-99 will be transported to Nordion's facility in Ottawa, Ontario, for final purification and distribution to radiopharmaceutical manufacturers, after which it will be distributed to hospitals and medical facilities around the world.
"We will start receiving Mo-99 from MURR in mid-to late-2018," said Phil Larabie, Vice President, Medical Isotopes for Nordion. "Filing this license amendment is a key step in our efforts to stabilize and support the nuclear medicine community in North America and beyond for decades to come."
In addition, Nordion is maintaining its conventional Mo-99 processing capacity through March 31, 2018, in the event of a significant global shortage of Mo-99.
The MURR® project is being conducted with the active support of the U.S. Department of Energy's National Nuclear Security Administration (NNSA), which was mandated to help secure a new, reliable domestic supply of Mo-99 by the American Medical Isotopes Production Act of 2012 (AMIPA). The approval of MURR®'s LAR represents a major step toward achieving this goal.
About University of Missouri Research Reactor (MURR®)
The University of Missouri Research Reactor Center (MURR®) has a long history of safe reliability. With its 10-MW reactor and a 6½-days-per-week, 52-week-per-year operating schedule, MURR supports research and education while also providing short-lived isotopes for medical applications. MURR provides a range of radioisotopes that help medical professionals diagnose and treat many diseases, including cardiovascular disease and cancer. The nation's largest university research reactor also supports undergraduate and graduate education programs that train the next generation of nuclear engineers and chemists. For more information on University of Missouri Research Reactor Center please visit: http://www.murr.missouri.edu/.
About Nordion
Nordion is a leading provider of medical isotopes and gamma technologies used for the prevention, diagnosis and treatment of disease and infection. Nordion's products are used daily by pharmaceutical and biotechnology companies, medical-device manufacturers, hospitals, clinics and research laboratories. Nordion supplies products to approximately 500 customers across more than 40 countries around the globe. It is a standalone business of Sterigenics International LLC. Sterigenics International, LLC is the leading global provider of contract sterilization and lab services for the medical device industry, the world's leading supplier of Co-60 and a leading supplier of medical isotopes. Sterigenics International, LLC is the only vertically integrated sterilization company in the world. Learn more about Nordion at nordion.com and follow us on Twitter at @NordionInc.
About General Atomics
San Diego-based General Atomics is committed to developing energy innovations and advanced technologies with world-changing potential. The scientists and engineers of GA's Energy Group are pushing the frontier of scientific discovery to produce safe, sustainable and economic solutions to global challenges in energy, medical imaging and next generation computing. Learn more about General Atomics at GA.com.
For Further Information Contact:
MU News Bureau, Jeff Sossamon, 573-882-3346, sossamonj@missouri.edu
Nordion, Paul Monlezun, 613-222-7184, paul.monlezun@publicaffairsadvisors.com
General Atomics, Zabrina Johal, 858-455-4004, zabrina.johal@ga.com