Miter Bends
General Atomics can supply miter bends for use with any of the corrugated waveguide sizes.


The theoretical mode conversion losses in HE11 miter bends vary approximately as the 1.5 power of the ratio of the wavelength to the waveguide diameter. For example, the approximate mode conversion loss in a 31.75 mm waveguide miter bend at 110 GHz is 1.4%, and in a 63.5 mm waveguide at 170 GHz this loss is approximately 0.26%.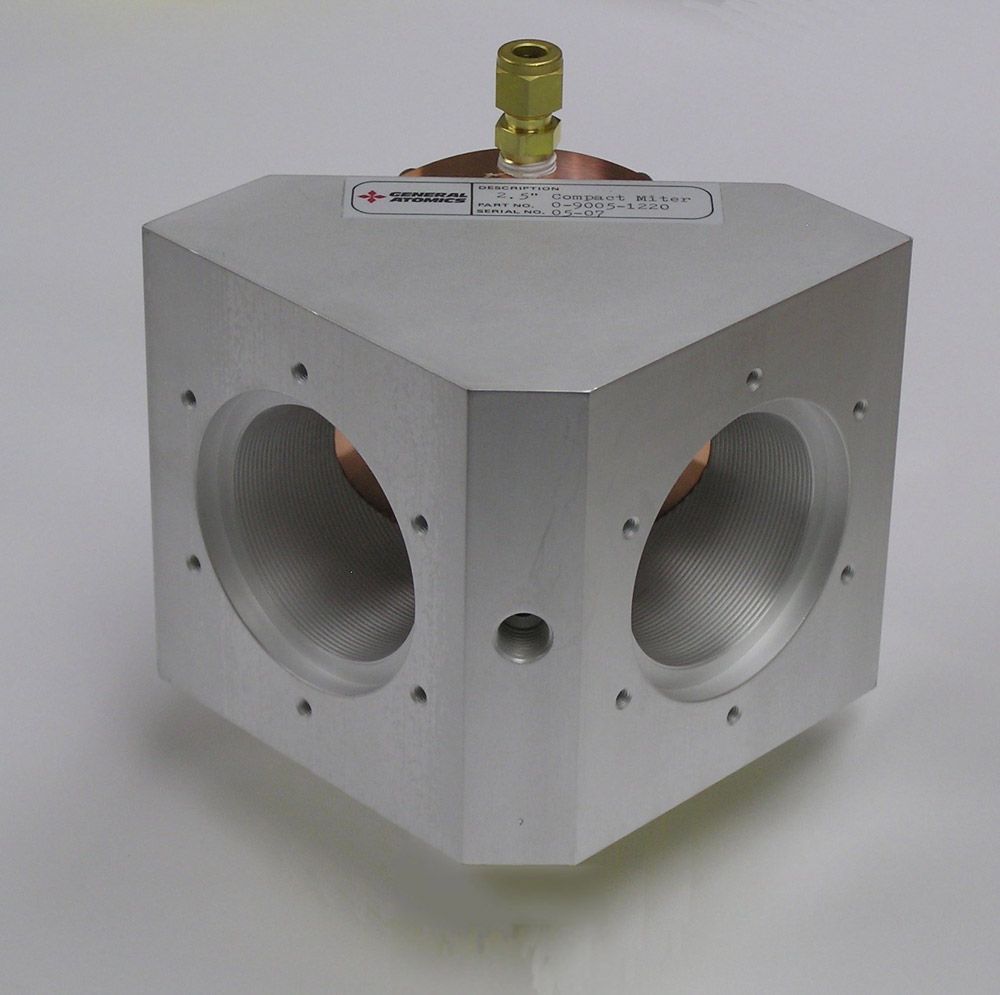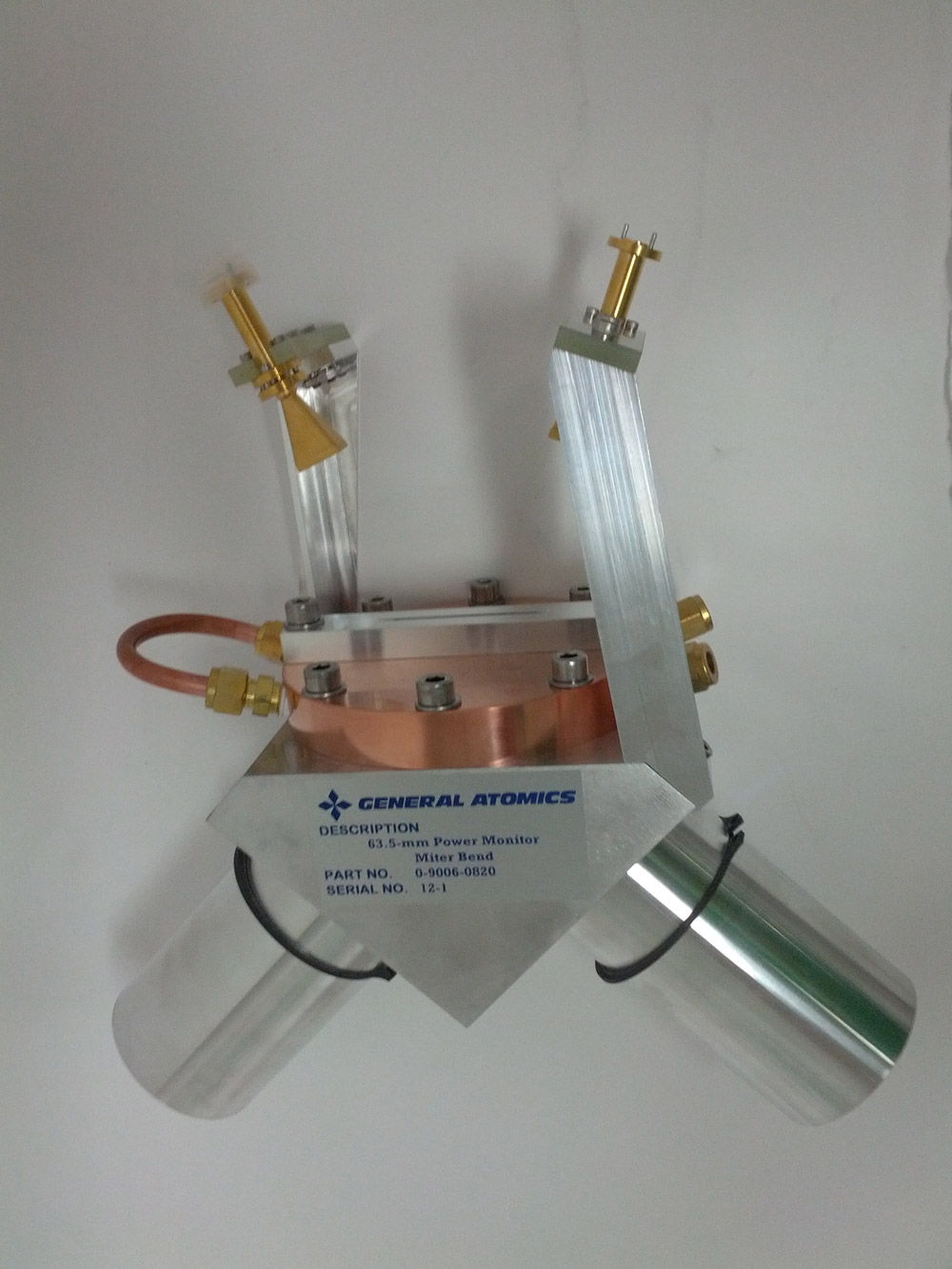 Extremely low loss miter bends utilizing external mode converters to minimize the diffraction loss at the mirror region are also available. Low-loss miter bends for the TE01 mode as well as the HE11 mode have been made with this technique.
Contact
James Anderson
Head of RF Technology, MFE Division
andersonjp@fusion.gat.com
Zabrina Johal
Senior Director of Strategic Development
Zabrina.Johal@ga.com