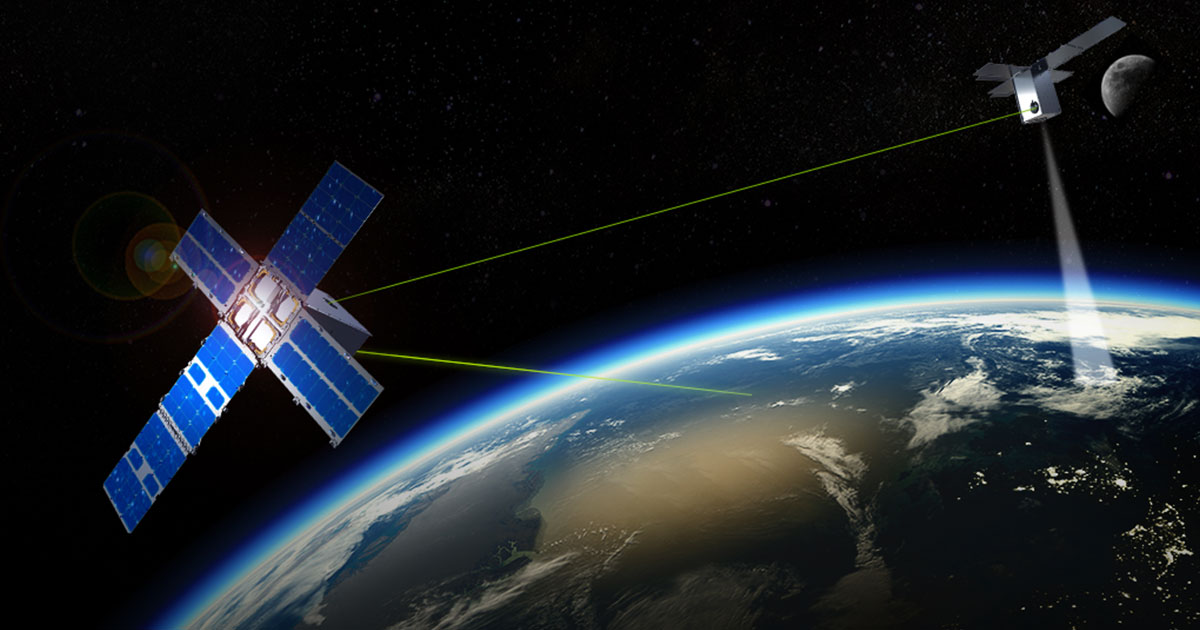 General Atomics Partners with Space Development Agency to Conduct Space-to-Air Optical Communication Experiment
SAN DIEGO, 02 JUNE 2021 - General Atomics Electromagnetic Systems (GA-EMS) announced today that it was awarded a contract by the Space Development Agency to demonstrate space-to-air optical communication using GA-EMS' Laser Interconnect and Networking Communication System (LINCS) and a General Atomics Aeronautical Systems, Inc. (GA-ASI) MQ-9 Reaper®. This contract is in conjunction with an upcoming experiment where GA-EMS and SDA are partnering to launch the LINCS system and conduct a series of experiments demonstrating space-based optical communication starting later this summer.
"This space-to-air experiment is one of the first steps to validate the use of optical communication to provide low latency, secure data directly to weapons and warfighters operating in theatre, a key enabler for Joint All-Domain Command and Control," stated Scott Forney, president of GA-EMS. "This award demonstrates the efficacy of GA-EMS' optical communication technology to support the full requirements of the National Defense Space Architecture."
For the experiment, GA-EMS will use the company's internally developed LINCS spacecraft - two 12U cubesats each hosting a C-band dual-wavelength full duplex Optical Communication Terminal (OCT) and an Infrared (IR) payload - to communicate with a GA-EMS OCT integrated on an airborne GA-ASI MQ-9 unmanned aircraft. The spacecraft will operate in low earth orbit and will communicate with the MQ-9 flying at approximately 25,000 feet.
"Optical communication to an air, ground, or maritime asset proposes a different set of challenges than space-to-space communication, because you have to account for distortions to the optical beam caused by atmospheric elements like weather, clouds, dust, and even wind," stated Nick Bucci, vice president of Missile Defense and Space Systems at GA-EMS. "GA-EMS has invested significantly in enabling technologies, including adaptive optics that compensate for such distortions, to allow our OCTs to provide two-way, low latency, high-bandwidth, secure communication to warfighters in whatever domain they operate."
About General Atomics Electromagnetic Systems
General Atomics Electromagnetic Systems (GA-EMS) Group is a global leader in the research, design, and manufacture of first-of-a-kind electromagnetic and electric power generation systems. GA-EMS' history of research, development, and technology innovation has led to an expanding portfolio of specialized products and integrated system solutions supporting aviation, space systems and satellites, missile defense, power and energy, and processing and monitoring applications for critical defense, industrial, and commercial customers worldwide. For further information, visit www.ga.com/ems
Media Contact
EMS-MediaRelations@ga.com