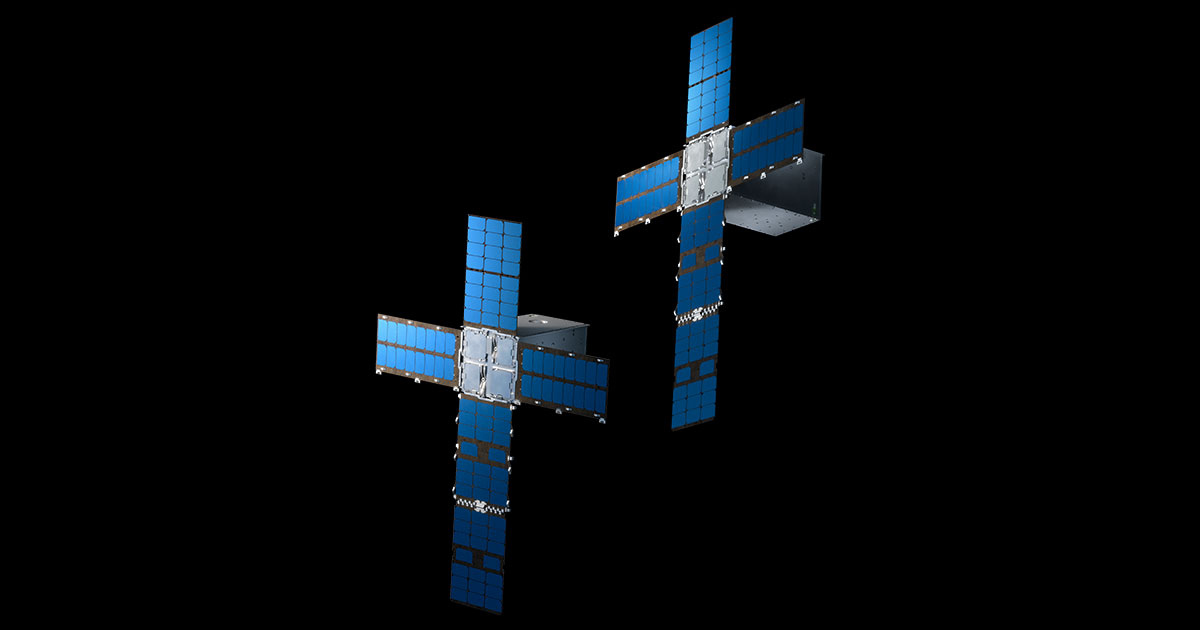 General Atomics Conducts Successful Free Space Interconnect Demonstration of their LINCS System in Preparation for Delivery to Cape Canaveral
SAN DIEGO, 01 JUNE 2021 - General Atomics Electromagnetic Systems (GA-EMS) announced today that it has successfully conducted a free space interconnect demonstration ground test of its Laser Interconnect and Networking Communication System (LINCS) spacecraft. The fully autonomous acquisition, tracking and pointing of the Optical Communication Terminals (OCT) on both spacecraft marked the final acceptance testing in preparation for delivery of the system to Kennedy Space Center, Cape Canaveral, FL for a June 2021 launch in partnership with the Space Development Agency (SDA).
"This was critical milestone that demonstrates GA-EMS' OCT's ability to communicate with each other and potentially interoperate with other assets in an environment that closely replicates the conditions in space," stated Scott Forney, president of GA-EMS. "Interoperability is key to reaping the benefits of proliferating this critical technology. We are excited to work with SDA to reach TRL-9 by demonstrating our system in orbit later this summer."

Since 2017, GA-EMS has conducted numerous free space interconnect demonstrations of their internally funded OCTs at various levels of development before partnering with SDA last year. Once on orbit, GA-EMS' OCTs as part of the LINCS system will perform a series of experiments in partnership with SDA demonstrating optical communication in and from space later this year.
"Our internally developed OCTs are scalable, interoperable, highly manufacturable and capable of high data rate secure communication across multiple domains," stated Nick Bucci, vice president of Missile Defense and Space Systems at GA-EMS. "We are continuing to invest significantly in the technology and infrastructure to support and facilitate critical future National Security Space and Multi-domain architectures."
About General Atomics Electromagnetic Systems
General Atomics Electromagnetic Systems (GA-EMS) Group is a global leader in the research, design, and manufacture of first-of-a-kind electromagnetic and electric power generation systems. GA-EMS' history of research, development, and technology innovation has led to an expanding portfolio of specialized products and integrated system solutions supporting aviation, space systems and satellites, missile defense, power and energy, and processing and monitoring applications for critical defense, industrial, and commercial customers worldwide. For further information, visit www.ga.com/ems
Media Contact
EMS-MediaRelations@ga.com