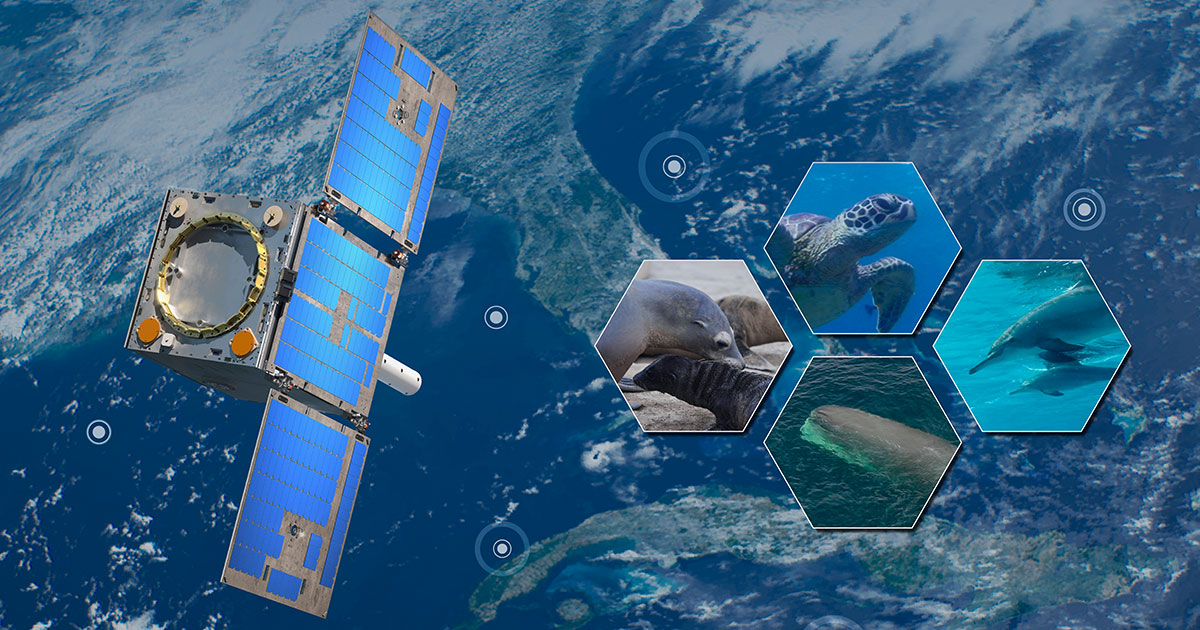 General Atomics GAzelle Satellite with Argos-4 Payload Completes Post Launch Acceptance Review
SAN DIEGO - 30 Jan 2023 - General Atomics Electromagnetic Systems (GA-EMS) announced today that the recently launched GAzelle satellite hosting the Argos-4 and RadMon payloads has successfully completed its on-orbit Post Launch Acceptance Review (PLAR). All components are confirmed in good health and satellite operations are functioning nominally. The RadMon payload commissioning phase has been completed and can begin mission operations. The Argos-4 Payload has completed its initial on-orbit checkout and has begun its commissioning process which will occur over the next three months.
"We are excited to see the GAzelle satellite performing as anticipated and that our mission control team has successfully confirmed a healthy operational bus environment for the Argos-4 and RadMon instruments to begin their on-orbit 5-year mission," stated Scott Forney, president of GA-EMS. "With payload checkout completed, the Argos-4 instrument will begin its commissioning phase, and in a few months, it will begin delivering critical real-time data from fixed and mobile sensors to scientists and researchers worldwide as they study changes in the Earth's environment with the goal of monitoring and protecting our Earth's oceans and wildlife."
GA-EMS designed and manufactured the GAzelle satellite, performed all payload integration and testing, and coordinated the launch. GA-EMS owns GAzelle and is managing the satellite on orbit operations from its Spacecraft Mission Operations Center in Colorado.
"We look forward to having the GAzelle satellite join the Argos constellation as part of an international program to collect and distribute environmental data for use in applications such as ocean buoy tracking, wildlife and fishery monitoring, and maritime security," said Gregg Burgess, vice president of GA-EMS Space Systems. "GAzelle is the first in a series of spacecraft GA-EMS is building as part of an expanding weather and science program to deliver affordable, high performance next generation satellites on-orbit for the collection and relay of global cloud characterization, weather imagery, and environmental data to support research, government, and military customer applications."
GA-EMS launched the GAzelle spacecraft as a Hosted Payload Solutions (HoPS) mission delivery order for the Argos Advanced Data Collection System (A-DCS) awarded to the company by the U.S. Space Force Space Systems Command on behalf of the National Oceanic and Atmospheric Administration (NOAA). The Argos-4 instrument was provided by France's National Centre for Space Studies (CNES).
About General Atomics Electromagnetic Systems
General Atomics Electromagnetic Systems (GA-EMS) Group is a global leader in the research, design, and manufacture of first-of-a-kind electromagnetic and power generation systems. GA-EMS' history of research, development, and technology innovation has led to an expanding portfolio of specialized products and integrated system solutions supporting aviation, space systems and satellites, missile defense, power and energy, and processing and monitoring applications for critical defense, industrial, and commercial customers worldwide. For further information, visit www.ga.com/ems
Media Contact
EMS-MediaRelations@ga.com