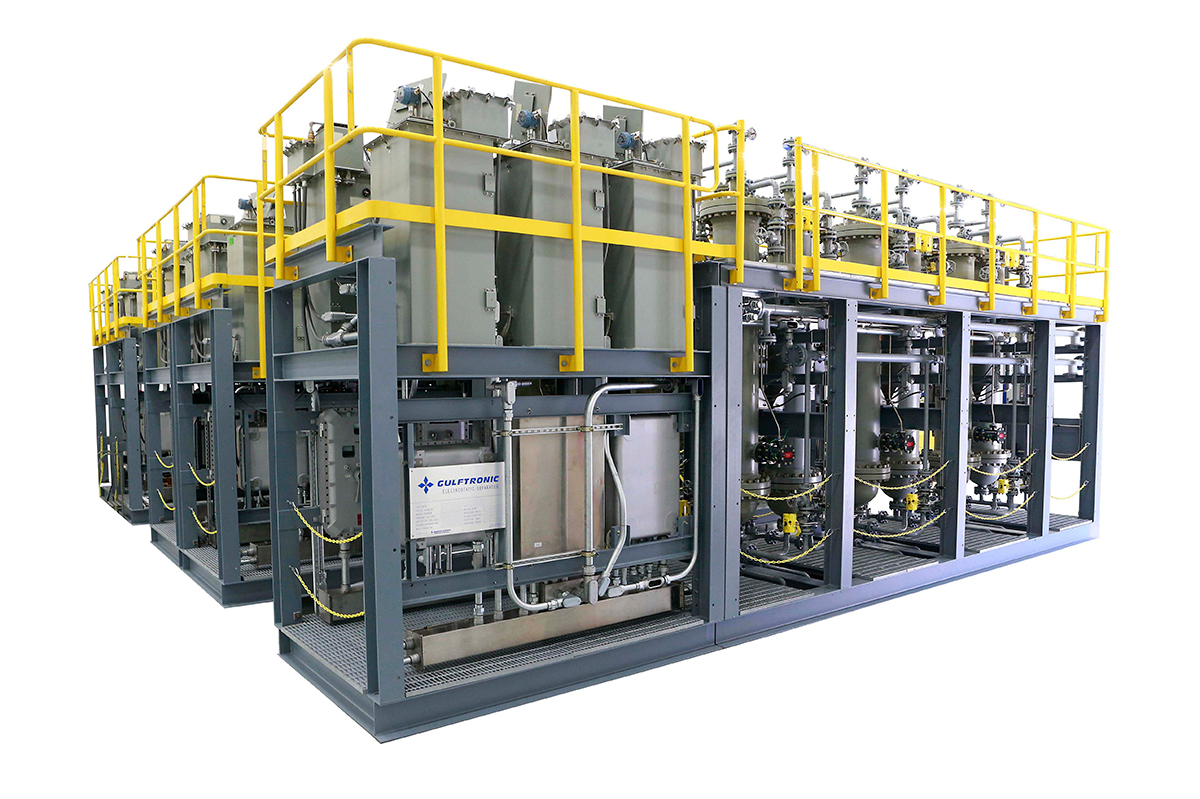 General Atomics Gulftronic Electrostatic Separator Contract Supports Maritime IMO 2020 Regulations
SAN DIEGO, CA, 04 APRIL 2020 - General Atomics Electromagnetic Systems (GA-EMS) announced it has received a contract award for an 18-module Gulftronic® Electrostatic Separator system to be used by an international refinery customer to produce International Maritime Organization (IMO) Regulation 2020-compliant clarified slurry oil for use in the maritime shipping industry. The IMO 2020 regulation mandates ships use fuel with less than 0.5 percent sulfur starting Jan. 1, 2020 to help reduce emissions.
"Traditional settling tank or mechanical filtration methods are not as effective in removing catalyst fines down to the level required by the IMO 2020 mandate. This can limit a refinery's ability to increase their production processes to provide low sulfur marine bunker fuel as global demand begins to ramp up," stated Scott Forney, president of GA-EMS. "Removing these particles can be a complicated process.Gulftronic separators are designed to remove catalyst fines from slurry oil down to the submicron level, offering refineries the ability to produce higher quality bunker fuel to conform to IMO 2020 standards, opening new market opportunities and increased profit potential."
Through a unique electrostatic process, Gulftronic separators capture and remove solids and catalyst fines from the process stream to provide higher‑value oil products with a clarity below 100 parts per million, and often well below 50 parts per million. Gulftronic separators are impervious to fouling or blockage, resulting in less downstream contamination and significantly reduced maintenance requirements. Traditional mechanical filtration systems allow fine particles to escape capture, causing downstream blockages, buildup in filters, contamination, and increased maintenance and downtime costs.
About General Atomics Electromagnetic Systems
General Atomics Electromagnetic Systems (GA-EMS) Group is a global leader in the research, design, and manufacture of first-of-a-kind electromagnetic and electric power generation systems. GA-EMS' history of research, development, and technology innovation has led to an expanding portfolio of specialized products and integrated system solutions supporting aviation, space systems and satellites, missile defense, power and energy, and processing and monitoring applications for critical defense, industrial, and commercial customers worldwide.
For further information contact:
EMS-MediaRelations@ga.com