General Atomics Awarded NASA Contract for TSIS-2 Spacecraft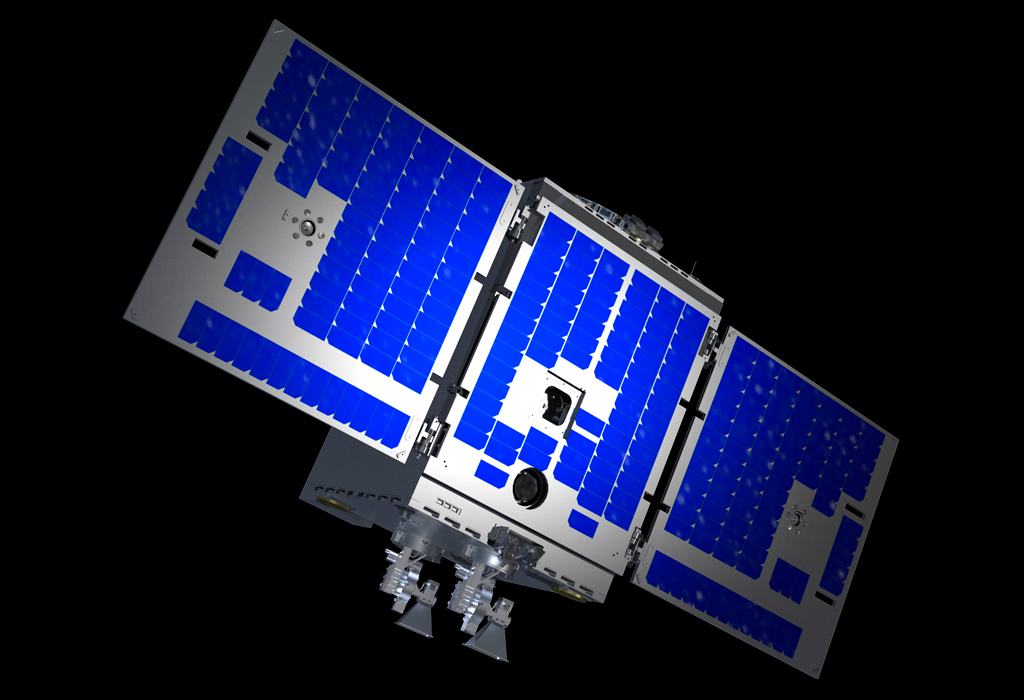 SAN DIEGO, CA, (July 22, 2020) - General Atomics Electromagnetic Systems (GA-EMS) has been awarded a contract by NASA's Goddard Space Flight Center (GSFC) to build the Total and Spectral solar Irradiance Sensor-2 (TSIS-2) spacecraft which will provide measurements of solar irradiance and high-quality data for the long term climate record. GA-EMS will leverage its proven Orbital Test Bed (OTB) platform architecture to design and develop the satellite for TSIS-2, which is scheduled to launch in early 2023.
"We are extremely pleased to expand our relationship with NASA and to continue supporting their research goals with our flexible, modular OTB platforms," stated Scott Forney, president of GA-EMS. "This contract is another exciting opportunity that demonstrates GA-EMS' ability to deliver satellites on an aggressive schedule. The OTB platform will allow us to quickly and affordably integrate the TSIS-2 payload suite onto a free-flying spacecraft that will operate in a sun-synchronous orbit and allow NASA continuous solar monitoring capabilities throughout its mission lifecycle."
On a separate contract, the University of Colorado (CU) Laboratory for Atmospheric and Space Physics (LASP) will provide the Total Irradiance Monitor (TIM) and Spectral Irradiance Monitor (SIM) sensors for TSIS-2. GA-EMS will utilize its new spacecraft development facility in Centennial, CO for the design, manufacture, assembly, integration and test of the spacecraft and payload, as well as for mission operations support.
"Our spacecraft designs provide lower-cost access to space helping customers keep pace with the demand to provide for missions like TSIS-2," stated Nick Bucci, vice president of GA-EMS Missile Defense and Space Systems. "Our agile approach to small satellite design, operational flight experience with high mission assurance, and our state-of-the-art spacecraft manufacturing, assembly, integration and testing facilities allows us to create tailored solutions in shorter timeframes to allow customers to execute a variety of missions on budget, and on time."
About General Atomics Electromagnetic Systems
General Atomics Electromagnetic Systems (GA-EMS) Group is a global leader in the research, design, and manufacture of first-of-a-kind electromagnetic and electric power generation systems. GA-EMS' history of research, development, and technology innovation has led to an expanding portfolio of specialized products and integrated system solutions supporting aviation, space systems and satellites, missile defense, power and energy, and processing and monitoring applications for critical defense, industrial, and commercial customers worldwide.
For further information contact:
EMS-MediaRelations@ga.com