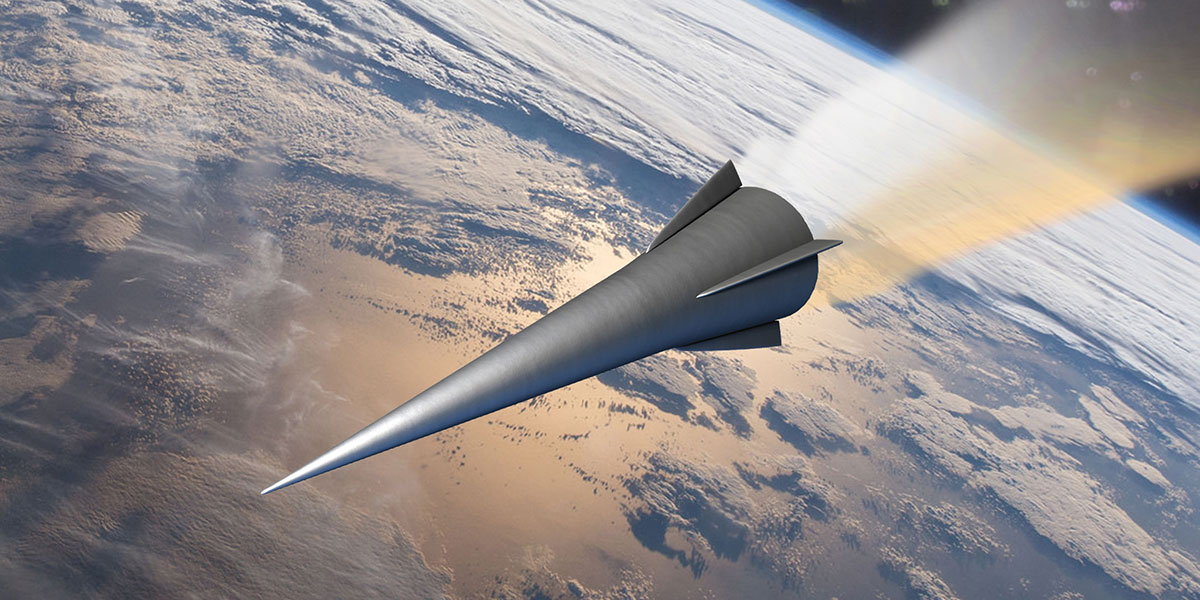 General Atomics Awarded Army Contract Supporting Hypersonic Glide Body Prototype Development
SAN DIEGO, CA, OCT 1, 2019 - General Atomics Electromagnetic Systems (GA-EMS) announced today that it has been awarded a contract by the U.S. Army's Rapid Capabilities and Critical Technologies Office (RCCTO) to further the development of the Common Hypersonic Glide Body (CHGB) and Flight Test Vehicle in support of the Army Long Range Hypersonic Weapon (LRHW) and the Navy's Intermediate Range Conventional Prompt Strike (IRCPS) Program. The contract award follows work performed by GA-EMS under a previous contract with the U.S. Army Space and Missile Defense Command for the Advanced Hypersonic Weapon – Technology Demonstration program.
"As new threats continue to emerge, advancing the development and flight testing of hypersonic vehicle prototypes has become an urgent priority," stated Scott Forney, president of GA-EMS. "Over the past 13 years, we have worked closely with the Army and Sandia National Laboratories to design, manufacture and test hypersonic glide body components and technologies. We look forward to leveraging that expertise as this critical capability transitions out of the lab and into a production-ready asset to support the warfighter."
GA-EMS will provide manufacturing, production, engineering and technical support to integrate, test, and evaluate CHGB and Flight Test Vehicles through system and subsystem-level ground and flight test activities. Deliverables include the manufacture of components, test and integration of vehicle flight components and assemblies, flight test planning and execution, and simulation, validation and verification support.
About General Atomics Electromagnetic Systems
General Atomics Electromagnetic Systems (GA-EMS) Group is a global leader in the research, design, and manufacture of first-of-a-kind electromagnetic and electric power generation systems. GA-EMS' history of research, development, and technology innovation has led to an expanding portfolio of specialized products and integrated system solutions supporting aviation, space systems and satellites, missile defense, power and energy, and processing and monitoring applications for critical defense, industrial, and commercial customers worldwide.
For further information contact:
EMS-MediaRelations@ga.com