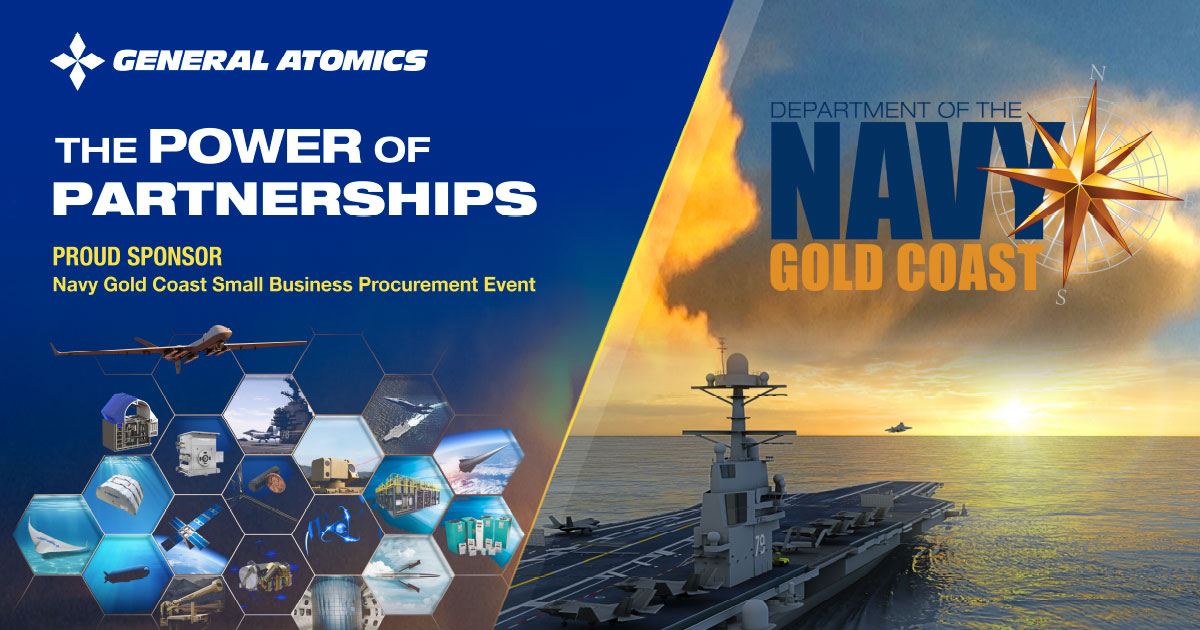 General Atomics Sponsors Navy Gold Coast Small Business Procurement Event
General Atomics (GA) was a proud Gold Sponsor of the 35th annual Navy Gold Coast small business procurement event at the Convention Center in San Diego, CA on July 26th – 28th. Navy Gold Coast is the premier Navy procurement conference in the country. This event provides a forum to educate, guide, and assist businesses, large and small, in support of the warfighter mission.
The Small Business Program Offices of GA and General Atomics Aeronautical Systems, Inc. (GA-ASI) participate in Navy Gold Coast annually to strengthen and diversify our supplier base through small business partnerships. This year we met with over a hundred small business and industry partners attending the event. We are excited to build on all the connections made at Navy Gold Coast 2023!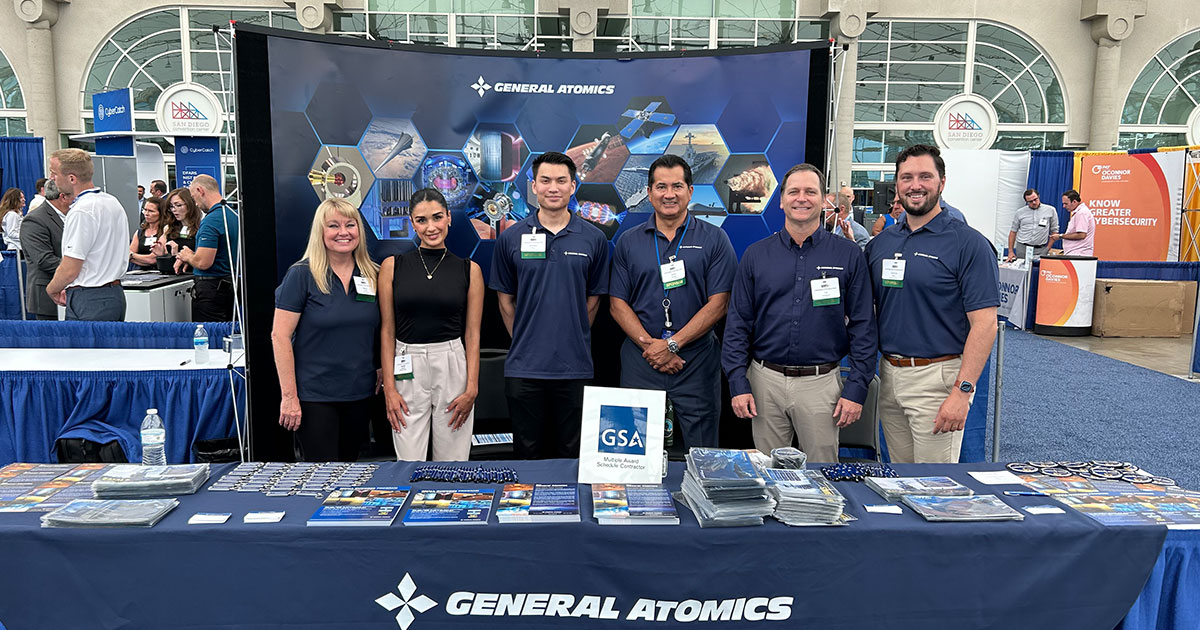 GA is a San Diego-based defense and diversified technologies company with more than a half-century of experience developing successful solutions to defense, energy, and environmental challenges. GA and affiliated companies operate on five continents and include GA Aeronautical Systems, Inc. (GA-ASI).
GA-ASI produces a series of unmanned aircraft and provides electro-optical, radar, signals intelligence, and airborne surveillance systems. GA's Electromagnetic Systems division produces electromagnetic aircraft launch and recovery systems, satellite surveillance, railgun, high power laser, and hypervelocity projectiles.
GA is the principal private sector participant in thermonuclear fusion research through its internationally recognized DIII-D and inertial confinement programs and is a leader in the development of next generation nuclear fission and high temperature materials technologies.