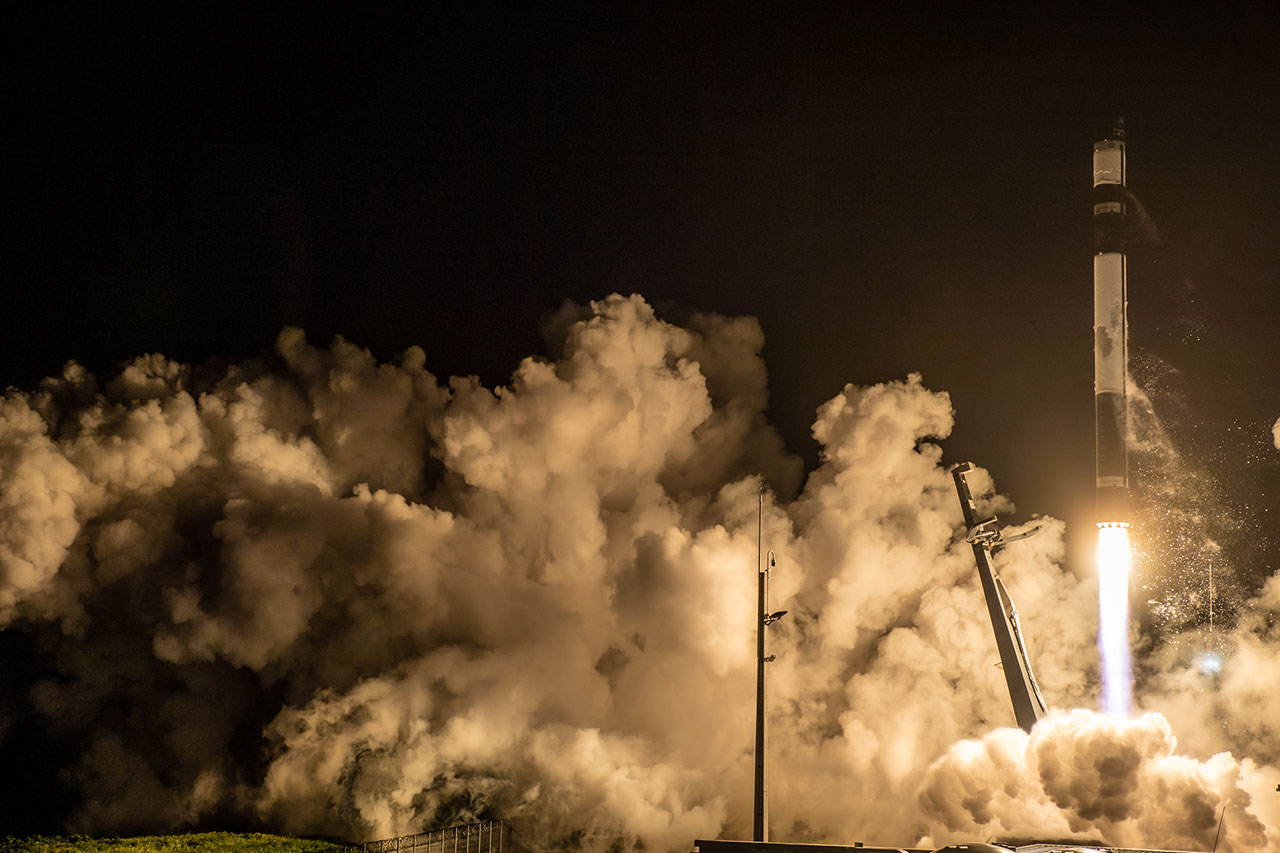 General Atomics GAzelle Satellite with Argos-4 Payload Successfully Launched On-board Rocket Lab Electron Vehicle
SAN DIEGO – 07 Oct 2022 - General Atomics Electromagnetic Systems (GA-EMS) announced today that its GAzelle satellite hosting the Argos-4 and RadMon payloads was successfully launched on-board a dedicated Electron vehicle from Rocket Lab's Complex 1 launch facility on the Mahia Peninsula in New Zealand. The GAzelle satellite was successfully deployed into Low Earth Orbit and the establishment of communications is underway by GA-EMS mission control. 
"We are extremely proud of the entire team, whose tremendous efforts culminated in today's successful launch," said Scott Forney, president of GA-EMS. "Once the satellite deployed, we began commissioning activities to establish the proper orbit, communications, and control of the GAzelle satellite and Argos-4 payload in preparation for the spacecraft to join the Argos constellation and begin its five-year mission. We are very excited to be a part of a program that is delivering critical data to scientists and researchers worldwide that will create a better understanding of Earth's environment and wildlife, and how changes in our environment affect the world we live in."
GA-EMS designed and manufactured the GAzelle satellite and performed all payload integration and testing prior to satellite launch. GA-EMS owns the GAzelle satellite and will manage satellite control and mission operations throughout the mission lifecycle. GA-EMS launched the satellite as a Hosted Payload Solutions (HoPS) mission delivery order for the Argos Advanced Data Collection System (A-DCS) awarded to the company by the United States Space Force, Space Systems Command on behalf of the National Oceanic and Atmospheric Administration (NOAA).  The Argos-4 instrument onboard the GAzelle satellite was provided by France's National Centre for Space Studies (CNES).
"We congratulate our partners at NOAA, CNES, the U.S. Space Force, KSAT, and Rocket Lab as we launch the next generation of environmental monitoring technology into space," said Gregg Burgess, vice president of Space Systems at GA-EMS. "This launch milestone places significant new capabilities into orbit to support a global data collection system dedicated to monitoring and protecting our planet's environment and wildlife. We look forward to working on future opportunities to provide hosted payload satellites and mission operations for the collection and delivery of weather and environmental data and imagery for use by commercial and government customers worldwide."
The Argos-4 payload will collect, process, and disseminate environmental data from fixed and mobile sensors worldwide. The GAzelle satellite will now become part of the Argos constellation supported by the NOAA Cooperative Data and Rescue Services Program.  Argos is an international program that collects data from thousands of fixed and mobile sensors and transmitters located around the world. Data is collected and distributed for use in numerous applications, including ocean buoy tracking, wildlife and fishery monitoring, and maritime security, as well as non-environmental uses.
About General Atomics Electromagnetic Systems
General Atomics Electromagnetic Systems (GA-EMS) Group is a global leader in the research, design, and manufacture of first-of-a-kind electromagnetic and electric power generation systems. GA-EMS' history of research, development, and technology innovation has led to an expanding portfolio of specialized products and integrated system solutions supporting aviation, space systems and satellites, missile defense, power and energy, and processing and monitoring applications for critical defense, industrial, and commercial customers worldwide.
Media Contact:
EMS-MediaRelations@ga.com