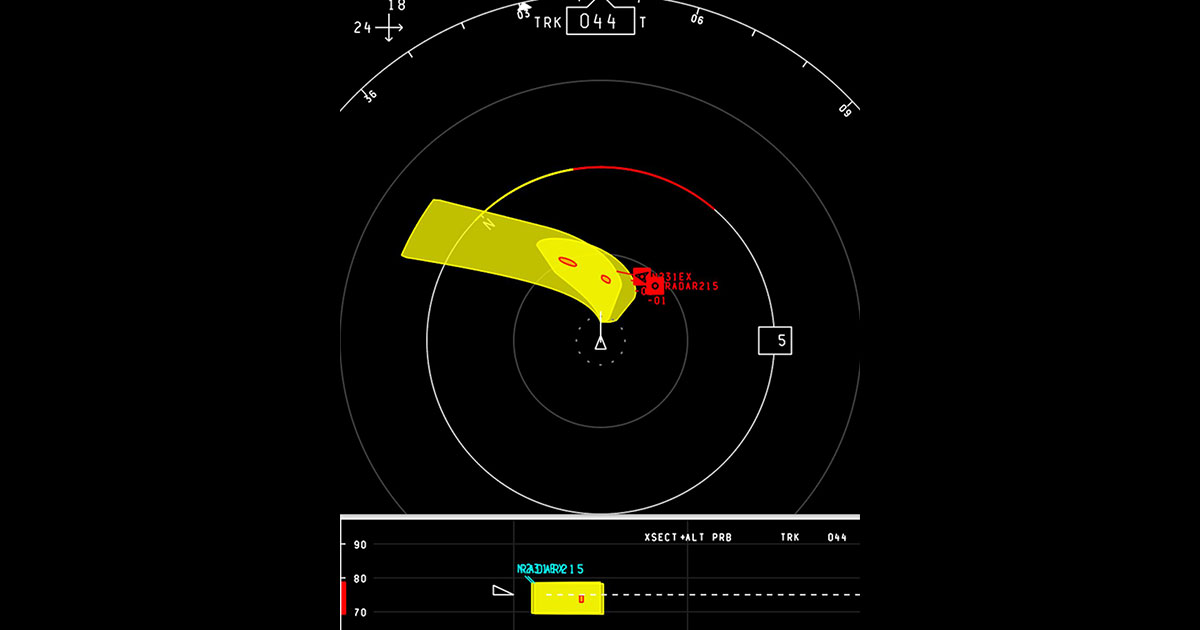 GA-ASI Completes New Set of UAS Detect and Avoid Flights for FAA
SAN DIEGO – 28 March 2022 – General Atomics Aeronautical Systems, Inc. (GA-ASI) recently completed a series of test flights for the FAA to demonstrate mature Detect and Avoid (DAA) technology for Unmanned Aircraft Systems (UAS). DAA systems are needed for Beyond Visual Line of Sight (BVLOS) operation of UAS in the National Airspace System (NAS), which will unlock a wide range of commercial aviation services that are not performed by UAS today.
Data from these DAA test flights will help the FAA continue to build the evidence that it needs to allow for the safe and efficient integration of UAS operations in the NAS.
The test flights were conducted by GA-ASI in partnership with the Northern Plains UAS Test Site (NPUASTS) on Jan. 24-25, 2022. GA-ASI flew a company-owned SkyGuardian UAS from GA-ASI's Flight Test and Training Center (FTTC) in Grand Forks, N.D. The SkyGuardian was equipped with an airborne DAA system developed by GA-ASI and Honeywell, which meets the key requirements of the FAA-accepted performance standards and has previously been used by NASA for DAA testing and BVLOS demonstrations. The DAA system features GA-ASI's Active Electronically Scanned Array (AESA) radar to locate aircraft that are not broadcasting flight information.
NPUASTS, one of seven FAA test sites charged with safely incorporating UAS into the NAS, provided consultation, observation, and data collection for the test scenario flights. NPUASTS also collaborated with partners to provide a manned aircraft that flew a series of flight paths coordinated with the SkyGuardian's, to test the performance of its onboard DAA sensors. Both aircraft carried survey-grade GPS receivers and data recorders to compare the actual positions of both aircraft with the relative position measured by the DAA system's sensors.
The test flightpaths were designed to create close encounters between aircraft that could occur during route flying, airport approaches, or while the unmanned aircraft is flying a survey pattern.
"The DAA system must identify any potentially hazardous situations, alert the remote pilot and help the pilot keep the unmanned aircraft well clear of any other aircraft," said Brandon Suarez, technical director of UAS Civil Airspace Integration for GA-ASI.
GA-ASI was awarded a contract to work with NPUASTS to develop, test, and mature technologies needed for the FAA's goal of safely expanding UAS operations in the NAS. GA-ASI has a long-standing relationship with NPUASTS, which provides infrastructure and services to facilitate access to large areas of North Dakota's airspace for UAS experimentation and development.
GA-ASI and Honeywell have been at the forefront of developing and testing DAA system equipment and technical safety standards for nearly a decade in collaboration with the FAA, NASA, and many others in the aviation community. GA-ASI's SkyGuardian N190TC received the first experimental approval issued by the FAA for use of an onboard DAA system to operate BVLOS of the remote pilot or a safety observer. The aircraft has since demonstrated this capability in Japan, the UK, and the Netherlands. GA-ASI is currently developing an updated version of its DAA system to be certified by the FAA for use on any large UAS.
About GA-ASI
General Atomics-Aeronautical Systems, Inc. (GA-ASI), an affiliate of General Atomics, is a leading designer and manufacturer of proven, reliable remotely piloted aircraft (RPA) systems, radars, and electro-optic and related mission systems, including the Predator® RPA series and the Lynx® Multi-mode Radar. With more than seven million flight hours, GA-ASI provides long-endurance, mission-capable aircraft with integrated sensor and data link systems required to deliver persistent flight that enables situational awareness and rapid strike. The company also produces a variety of ground control stations and sensor control/image analysis software, offers pilot training and support services, and develops meta-material antennas. For more information, visit www.ga-asi.com


Avenger, Lynx, Predator, SeaGuardian and SkyGuardian are registered trademarks of General Atomics Aeronautical Systems, Inc.