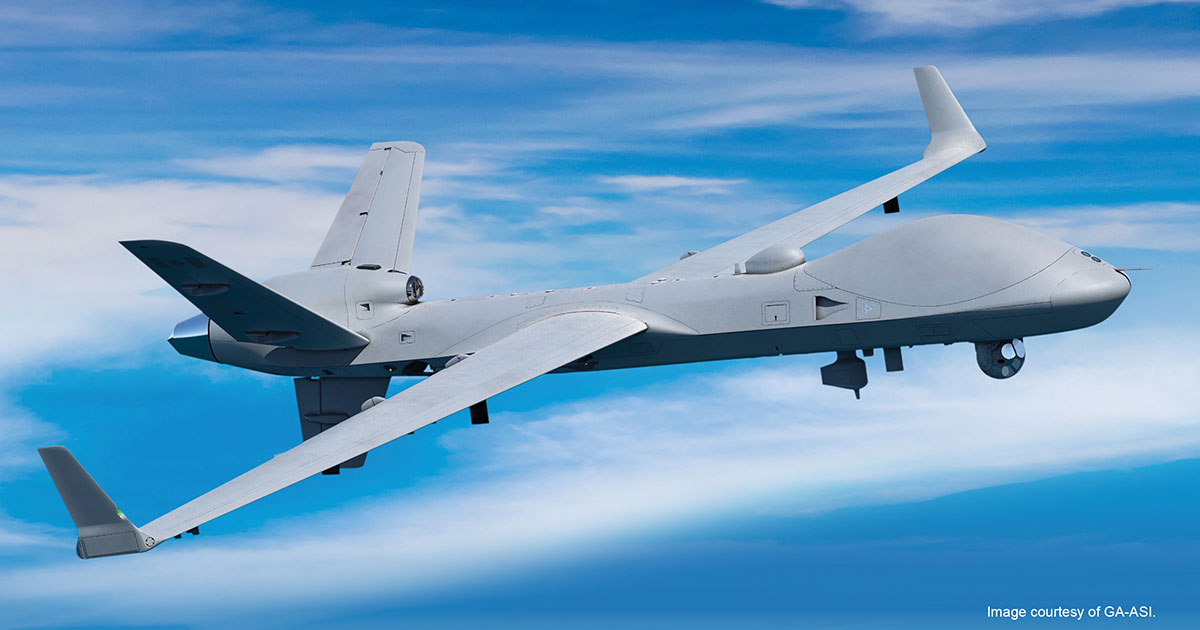 GA-ASI Celebrates Partnerships with Canadian Industry
Long-Standing Partnerships Form the Core of Team SkyGuardian® Canada Team Looks Forward to Responding to Canada's RFP for RPAS
SAN DIEGO – 24 February 2022 – General Atomics Aeronautical Systems, Inc. (GA-ASI) has become the world leader in Remotely Piloted Aircraft Systems – with an important assist from Canadian industry.
GA-ASI has advanced the performance and sustainment of long-range, long-endurance Remotely Piloted Aircraft by partnering with Canadian companies, including CAE and L3Harris Technologies' Canadian subsidiary WESCAM, for more than a decade.
"Our partnerships with Canadian industry have not only helped GA-ASI revolutionize global security and defense and strengthen the capabilities of allied nations but have also created opportunities for Canadian companies to expand their exports by including products on GA-ASI platforms delivered to customers throughout the world," said GA-ASI President David R. Alexander. "We appreciate the contributions of Canadian companies like CAE and L3Harris, and we look forward to working with MDA who we have teamed with on RPAS, as we further build and strengthen business alliances in Canada."
In addition to CAE, L3Harris and MDA, GA-ASI is actively working with multiple Canadian businesses, big and small, for its Team SkyGuardian® Canada initiative. GA-ASI continues to recruit Canadian businesses and their RPA-related innovations. More information can be found at www.ga-asi.com/teamskyguardiancanada/
GA-ASI looks forward to responding to the Request for Proposals released by the Canadian government for RPAS. Together, we look forward to advancing the security of Canada today and into the future.
About GA-ASI
General Atomics-Aeronautical Systems, Inc. (GA-ASI), an affiliate of General Atomics, is a leading designer and manufacturer of proven, reliable remotely piloted aircraft (RPA) systems, radars, and electro-optic and related mission systems, including the Predator® RPA series and the Lynx® Multi-mode Radar. With more than seven million flight hours, GA-ASI provides long-endurance, mission-capable aircraft with integrated sensor and data link systems required to deliver persistent flight that enables situational awareness and rapid strike. The company also produces a variety of ground control stations and sensor control/image analysis software, offers pilot training and support services, and develops meta-material antennas. For more information, visit www.ga-asi.com


Avenger, Lynx, Predator, SeaGuardian and SkyGuardian are registered trademarks of General Atomics Aeronautical Systems, Inc.