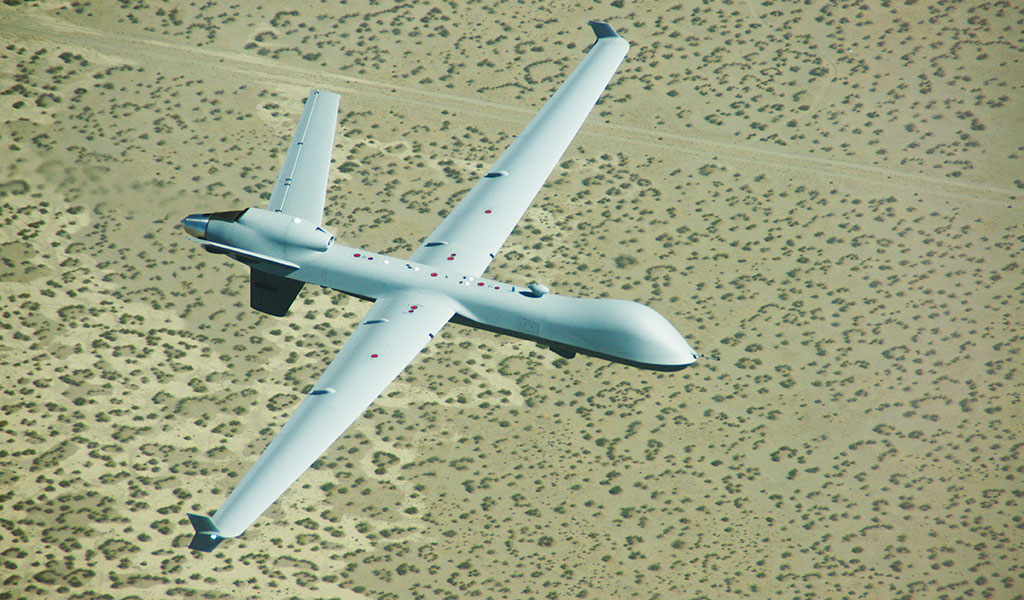 GA-ASI Awarded OASIS ID/IQ Services Contracts
SAN DIEGO – 29 October 2020 – General Atomics Aeronautical Systems, Inc. (GA-ASI), the world's leading manufacturer of Remotely Piloted Aircraft Systems (RPAS), has been awarded Indefinite-Delivery/Indefinite-Quantity (ID/IQ) contracts on One Acquisition Solution for Integrated Services (OASIS). OASIS is a best-in-class contract vehicle administered by the General Services Administration (GSA) that provides a common architecture and platform for the acquisition of integrated professional services by U.S. Federal Agencies.
GA-ASI was awarded Pool 1 and Pool 3 contracts to provide engineering and consulting services to U.S. government customers, and supports the company's growth beyond the manufacturing and production of Remotely Piloted Aircraft (RPA) into Intelligence, Surveillance and Reconnaissance (ISR) professional services.
"These are important contracts for GA-ASI," said Sr. Vice President for MQ-9 Systems Fred Darlington. "Access to this market will help our company grow in the area of leasing and ISR services."
With OASIS, GA-ASI will be able to bid for engineering and consulting work as a prime contractor. Contracting work includes ISR services for its Company-Owned, Company-Operated (COCO) RPA leasing service business, as well as systems engineering, aeronautical engineering, logistics operations, maintenance and repair, program management and prototyping.
About GA-ASI
General Atomics Aeronautical Systems, Inc. (GA-ASI), an affiliate of General Atomics, is a leading designer and manufacturer of proven, reliable Remotely Piloted Aircraft (RPA) systems, radars, and electro-optic and related mission systems, including the Predator® RPA series and the Lynx® Multi-mode Radar. With more than six million flight hours, GA-ASI provides long-endurance, mission-capable aircraft with integrated sensor and data link systems required to deliver persistent flight that enables situational awareness and rapid strike. The company also produces a variety of ground control stations and sensor control/image analysis software, offers pilot training and support services, and develops meta-material antennas. For more information, visit www.ga-asi.com.
SkyGuardian, SeaGuardian, Predator and Lynx are registered trademarks of General Atomics Aeronautical Systems, Inc.
For more information contact:
GA-ASI Media Relations
General Atomics Aeronautical Systems, Inc.
+1 (858) 524-8108
ASI-MediaRelations@ga-asi.com