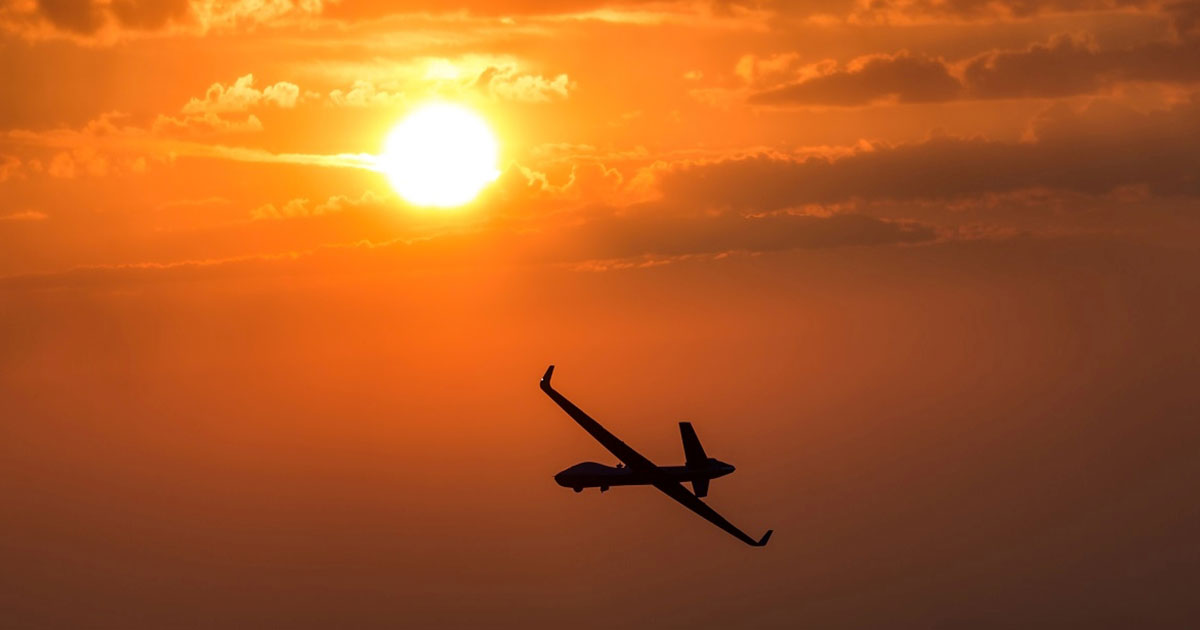 GA-ASI Announces Strategic Partnership with Bharat Forge to Manufacture Aerostructures
SAN DIEGO – 03 January 2023 – In a major move to boost manufacturing in India, General Atomics Aeronautical Systems, Inc. (GA-ASI) and Bharat Forge Limited, India have announced a partnership to manufacture main landing gear components, subassemblies, and assemblies of remotely piloted aircraft. Part of the Kalyani Group, Bharat Forge is the largest repository of metallurgical know-how, design and engineering expertise, and manufacturing prowess in India. With over five decades of experience in manufacturing a wide range of high-performance, critical safety components, Bharat Forge offers full-service supply capability from concept to product design, engineering, manufacturing, testing, and validation.
"GA-ASI is eagerly looking forward to working with Bharat Forge in the critical field of aerostructure manufacturing," said Dr. Vivek Lall, Chief Executive, General Atomics Global Corporation. "Bharat Forge's expertise in the field of forging is known globally, and their outstanding contributions in the aerospace sector has inspired us to work together for building the next generation of the world's most advanced unmanned aerial vehicles."
Mr. Baba Kalyani, Chairman and Managing Director, Bharat Forge Limited, said, "Aerospace is a high 'Technology Intensive' domain, which relies on Product Integrity, Reliability, and Zero Defect.' This is a culture by itself and demands a strong focus on people and processes. As part of our Aerospace Growth Strategy, our collaboration with GA-ASI is a strong testimony of our culture in Bharat Forge Aerospace to assimilate and demonstrate the same, as partners to General Atomics, in making India Atmanirbhar."
Bharat Forge Limited has a state-of-the-art, digitally integrated manufacturing, assembly, and testing facility for aerospace components and systems. It manufactures structural and engine parts and subsystems for aircraft and engines for both civil and military applications. Its impressive portfolio includes aircraft turbine and compressor manufacturing; high-end aero engine components like blades, discs, and shafts; and airframe components, including aircraft landing gear, in keeping with the latest technology and design trends, while maintaining high quality standards.
GA-ASI is confident that its collaboration with Bharat Forge will result in significant capability-building for both companies and provide an impetus to the Indian large, unmanned aircraft industry.
About GA-ASI
General Atomics Aeronautical Systems, Inc. (GA-ASI), an affiliate of General Atomics, is a leading designer and manufacturer of proven, reliable Remotely Piloted Aircraft (RPA) systems, radars, and electro-optic and related mission systems, including the Predator® RPA series and the Lynx® Multi-mode Radar. With more than seven million flight hours, GA-ASI provides long-endurance, mission-capable aircraft with integrated sensor and data link systems required to deliver persistent flight that enables situational awareness and rapid strike. The company also produces a variety of ground control stations and sensor control/image analysis software, offers pilot training and support services, and develops meta-material antennas. For more information, visit www.ga-asi.com


Avenger, Lynx, Predator, SeaGuardian, and SkyGuardian are registered trademarks of General Atomics Aeronautical Systems, Inc.