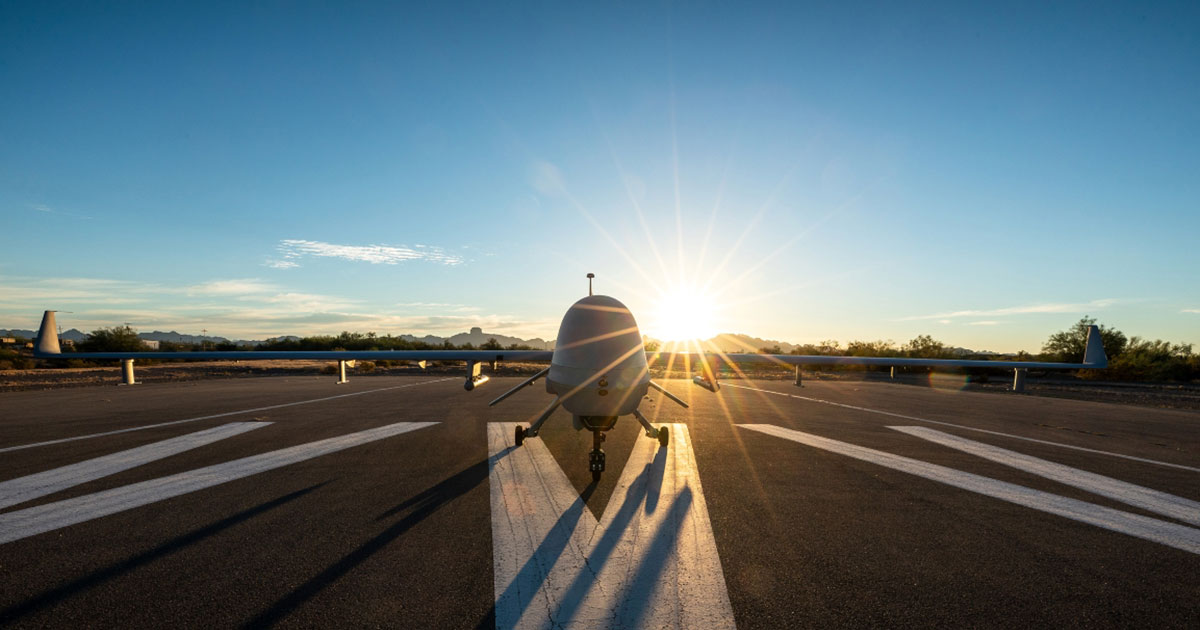 GA-ASI and U.S. Army Test Advanced Datalinks and Avionics Enhancements for Gray Eagle Extended Range UAS
SAN DIEGO – 03 February 2022 – General Atomics Aeronautical Systems, Inc. (GA-ASI) successfully tested advanced datalink capability as part of a U.S. Army-funded development effort to upgrade the MQ-1C Gray Eagle Extended Range (GE-ER) Unmanned Aircraft System (UAS).
During the December tests, the joint U.S. Army and GA-ASI ground demonstration showed the ability of GE-ER to maintain link and support high bandwidth data rates with Geostationary Earth Orbit (GEO) Ku/Ka band satellites and Medium Earth Orbit (MEO) Ka band satellites with common hardware and software. This allows the modernized GE-ER to conduct uninterrupted flight operations over multiple satellite constellations to support continuous operations in contested environments.
"Extensive use of Modular Open Systems Approach (MOSA) principles, along with Model Based Systems Engineering (MBSE), made this capability possible," said GA-ASI Vice President of Army Programs Don Cattell. "Together with our U.S. Army teammates, we're making important progress in preparing GE-ER for successful operations in contested environments. Completion of the GE-ER modernization will enable mission success for the Army's highest priority capabilities."
Advanced waveform capabilities were also tested during this event. Satellite constellation diversity combined with multiple line-of-sight options for interfacing with the modernized GE-ER provides resilient and robust communications with supported maneuver units and manned aviation assets.
Flight testing of the modernized GE-ER system is scheduled for fourth quarter 2022.
About GA-ASI
General Atomics Aeronautical Systems, Inc. (GA-ASI), an affiliate of General Atomics, is a leading designer and manufacturer of proven, reliable Remotely Piloted Aircraft (RPA) systems, radars, and electro-optic and related mission systems, including the Predator® RPA series and the Lynx® Multi-mode Radar. With nearly seven million flight hours, GA-ASI provides long-endurance, mission-capable aircraft with integrated sensor and data link systems required to deliver persistent flight that enables situational awareness and rapid strike. The company also produces a variety of ground control stations and sensor control/image analysis software, offers pilot training and support services, and develops meta-material antennas. For more information, visit www.ga-asi.com


Avenger, Lynx, Predator, SeaGuardian and SkyGuardian are registered trademarks of General Atomics Aeronautical Systems, Inc.