Full Spectrum Imaging Systems
General Atomics Electromagnetic Systems' (GA-EMS) Full Spectrum Imaging System (FSIS) products identify and capture clear, high-resolution images across the UV, visible and IR spectrum. FSIS captures images of biological, chemical, pattern and trace evidence on items previously thought impossible. The innovative Paint-by-Light feature uses patented software to extend imaging capabilities across flat, curved and textured surfaces, eliminating the potential for critical error caused by traditional photo-stitching processes. Easily capture images of evidence such as fingerprints, palm prints, altered documents, body fluids, GSR, footwear, fumed prints, and dye-stained prints. The LatentMaster software (included with each product) allows for easy image enhancement, while preserving the chain of evidence with a complete audit trail and process history.
FSIS Lab with Black and White Camera (FSIS Lab)
FSIS Lab
Surpass traditional forensic imaging systems with the ability to find latent evidence across the spectrum from 254nm to 1100nm
Capture a high level of detail to eliminate the green, grainy and low-resolution images of RUVIS technology
Real-time review of high-resolution images without losing clarity from image capture to display
FSIS Lab with Full Color Camera (FSIS Color)
FSIS Color
Broaden the evidence capture capability into full color 24-bit images
Easily display and compare UV or IR images with the full color image
Seamlessly transition from shortwave UV to full color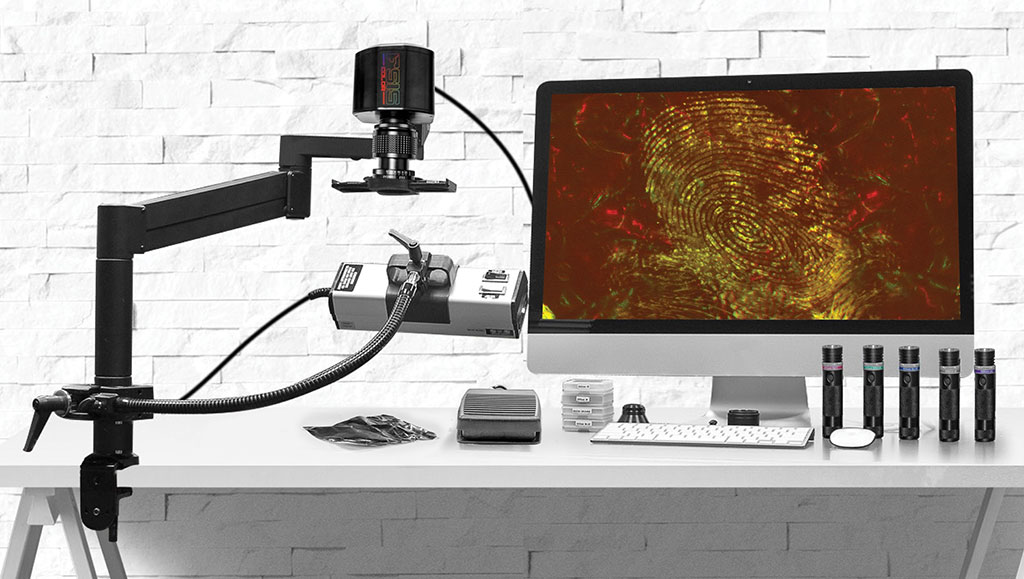 FSIS Lab with Mobile Capabilities (FSIS Mobile & FSIS Backpack)
General Inquiries and Sales
Our mission is to consistently deliver the best service experience to our customers. We pride ourselves on providing timely, responsive service to help insure customer satisfaction.
Contact us to discuss your particular requirements.
GA-EMS Email: EMS-DetectImage.info@ga.com
GA-EMS Tel: +1(858) 964-6823
We also have representatives covering the U.S. and Canada who can provide information on our Full Spectrum Imaging Systems.
Parker Snedden
Arrowhead Forensics
Email: parker@arrowheadforensics.com
Tel: +1(800) 953-3274