Ikhana UAS Gives NASA New Science and Technology Capabilities
FOR IMMEDIATE RELEASE
Mar 29, 2007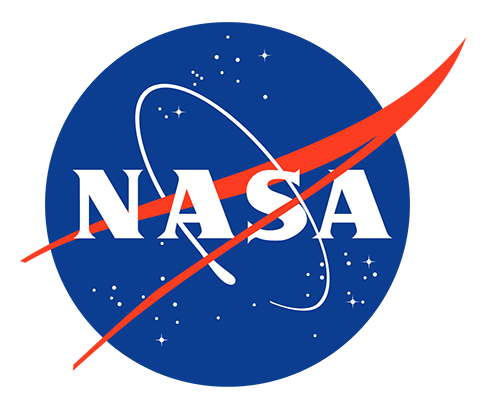 The inventory of research aircraft at NASA's Dryden Flight Research Center has grown by one with the acquisition of a Predator B unmanned aircraft system adapted for civilian missions. Built by General Atomics Aeronautical Systems Inc. (GA-ASI) of San Diego, NASA took possession of the new aircraft last November, and it is due to arrive at the NASA center at Edwards Air Force Base, Calif., this spring.
The aircraft has been named "Ikhana" (ee-kah-nah), a Native American word from the Choctaw Nation meaning intelligent, conscious or aware.
"The name perfectly matches the goals we have for the aircraft," said Brent Cobleigh, NASA Dryden's project manager for Ikhana. "They include collecting data that allow scientists to better understand and model our environmental conditions and climate, increasing the intelligence of unmanned aircraft to perform advanced missions, and demonstrating technologies that enable new manned and unmanned aircraft capabilities."
The aircraft, designed for long-endurance and high-altitude flight, will be used for multiple roles. NASA's Suborbital Science Program within the Science Mission Directorate will be Ikhana's primary customer, using the vehicle for Earth science studies. A variety of atmospheric and remote sensing instruments, including duplicates of those sensors on orbiting satellites, can be installed to collect data for up to 30 hours. The Suborbital Science Program uses manned and unmanned aircraft to collect data within the Earth's atmosphere, complimenting measurements of the same phenomenon taken from space and those taken on the Earth's surface.
"The need to collect data over day-night time cycles and over long distances in remote areas drives the need for a long-duration unmanned aircraft," said Cobleigh. "Piloted aircraft are limited by crew duty requirements that generally restrict science flights to 10 hours or less. Unmanned aircraft are also more suitable for remote missions spanning open oceans or the polar regions where the lack of nearby emergency landing locations increases the risk for piloted missions."
NASA's Aeronautics Research Mission Directorate will also use the aircraft for advanced aircraft systems research and technology development. Initial experiments will look into the use of fiber optics for wing shape sensing and control and structural loads measurements.
NASA and the United States Forest Service are working closely with the Federal Aviation Administration to receive a Certificate of Authorization (COA) to operate Ikhana with a multi-spectral wildfire sensor over remote areas of the western United States during the summer of 2007.
"The FAA has been very cooperative in helping to define ways to achieve our mission objectives while protecting the safety of the national airspace system," said Greg Buoni, lead operations engineer for Ikhana. "Because unmanned aircraft currently have limited ability to see and avoid other aircraft and, in some cases, have lower reliability than a manned aircraft, unmanned flights within the national airspace require a COA and are subject to significant restrictions in their operation."
Initial flights of Ikhana are originating from GA-ASI's Gray Butte facility, east of Palmdale, Calif. NASA pilots and maintenance personnel are training to support flights of the aircraft from Dryden in the spring.
NASA has also purchased a ground control station and satellite communication system. The ground control station is in a mobile trailer and, in addition to the pilot's "cockpit," includes computer workstations for scientists and engineers. All the aircraft systems are mobile, making Ikhana ideal for remote studies.
The aircraft has a wingspan of 66 feet and is 36 feet long. More than 400 pounds of sensors can be carried internally and over 2,000 pounds in external wing pods. Ikhana is powered by a Honeywell TPE 331-10T turbine engine and is capable of reaching altitudes well above 40,000 feet. This aircraft is the first production Predator B equipped with an upgraded digital electronic engine controller (DEEC) developed by Honeywell and GA-ASI that will make Ikhana five to 10 percent more fuel efficient.
PHOTO EDITORS: High-resolution photos to support this release are available electronically on the NASA Dryden web site at: http://www.dfrc.nasa.gov/Gallery/Photo/Ikhana/index.html.
TELEVISION EDITORS: B-roll video and edited interview sound bites related to this release will air on NASA TV during the Video File news feeds beginning at 4 p.m. EDT/1 p.m. PDT March 29. For digital downlink and Video File scheduling information for NASA TV's Media Channel (Program 103) on the Web, visit: http://www.nasa.gov/ntv.
For more information about NASA Dryden Flight Research Center and its research projects on the Web, visit: http://www.nasa.gov/centers/dryden.
For more infomation contact:
Beth Hagenauer
NASA Dryden Flight Research Center
661-276-7960/3449
beth.hagenauer@dfrc.nasa.gov
Kimberly Kasitz
Public Relations Manager
General Atomics Aeronautical Systems, Inc.
+1.858.455.2294
kimberly.kasitz@uav.com