General Atomics Scientist Honored for Achievements in Fusion Engineering
DIII-D Deputy Director receives key award for leading diagnostic upgrades to tokamak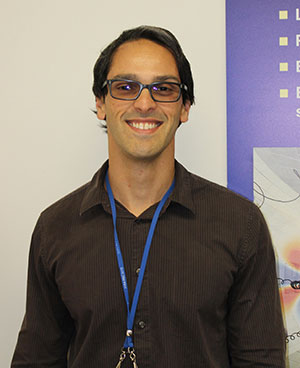 San Diego, December 21, 2019 – Fusion Power Associates (FPA) recently awarded General Atomics (GA) scientist Wayne Solomon the annual Excellence in Fusion Engineering Award for his work in fusion plasma diagnostics and his leadership as the Deputy Director of the DIII-D National Fusion Program.
Solomon, a physicist who has worked at DIII-D since 2002, oversaw major upgrades to the diagnostic capabilities of the tokamak, especially with respect to rotation of the fusion plasma. He has been Deputy Director of DIII-D since 2016.
According to FPA, Solomon was honored for "development of unique diagnostic capabilities and pioneering contributions towards the understanding of momentum transport and intrinsic rotation generation, and discovery of experimental access to the super H-mode regime," as well as for his leadership at DIII-D.
"This award is well-deserved, given the important work Wayne has done helping to keep DIII-D at the forefront of fusion research," said GA Energy Group Senior Vice President Jeff Quintenz. "We are fortunate to have many innovative researchers like Wayne at DIII-D, and we are excited to see what more he will achieve over his career."
The FPA Excellence in Fusion Engineering Awards have been given annually since 1987, in memory of MIT Professor David J. Rose, to recognize persons in the relatively early part of their careers who have shown both technical accomplishment and potential to become exceptionally influential leaders in the fusion field.
DIII-D, operated by GA for the U.S. Department of Energy, is the most flexible and highly instrumented tokamak in the world, and is the largest fusion research facility in the U.S. Researchers come to DIII-D from across the globe to explore a wide range of topics from fundamental plasma science to how future fusion power plants will work.
About General Atomics: The Energy Group at General Atomics (GA) pioneers advanced technologies with world-changing potential. We have been at the cutting edge of energy innovation since the dawn of the atomic age – more than 60 years. GA's scientists and engineers are advancing the frontier of scientific discovery across a comprehensive array of key energy technologies, and helping meet growing global demands through safe, sustainable, and economical solutions.
For more information contact:
Zabrina Johal
858-455-4004
Zabrina.Johal@ga.com