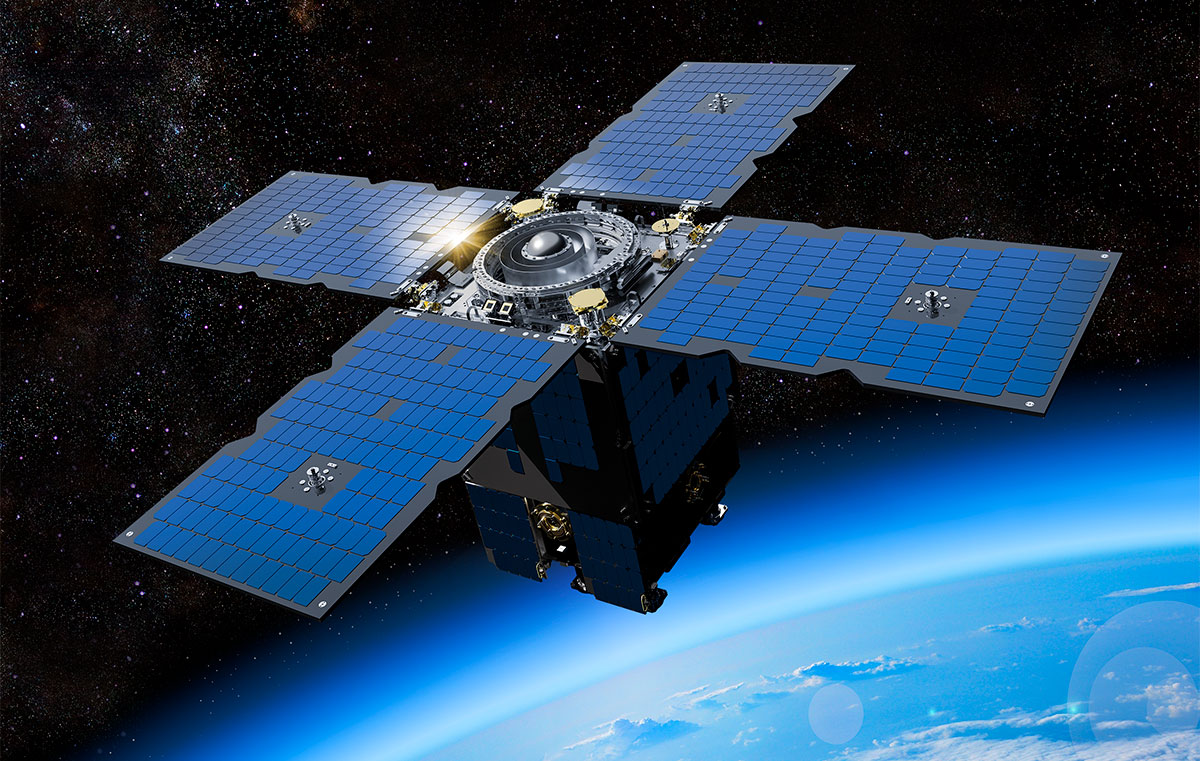 General Atomics Receives Contract Extension for NASA's Deep Space Atomic Clock Mission
SAN DIEGO, CA, (Oct. 6, 2020) - General Atomics Electromagnetic Systems (GA-EMS) announced today that it has received a contract extension for a second year of operations of their Orbital Test Bed (OTB) spacecraft supporting the National Aeronautics and Space Administration (NASA) Jet Propulsion Laboratory (JPL) Deep Space Atomic Clock (DSAC) mission. GA-EMS will continue to provide operations support services from GA-EMS' spacecraft development and mission operations facilities in Colorado through August 2021.
"We are extremely proud to be working with NASA and JPL as the OTB spacecraft continues to host another year of DSAC mission operations," stated Scott Forney, president of GA-EMS. "As OTB continues to operate nominally, we look forward to DSAC reaching new milestones that will one day enable future deep space missions for both human and robotic explorers."
A primary objective of the DSAC mission is to demonstrate significantly improved timing stability assuring the ability to measure time consistently over long periods to support deep space navigation and exploration. Currently, DSAC is approximately 10 times as stable as the atomic clocks on GPS satellites. OTB operations during the next year will support the NASA team in their goal of making DSAC 50 times as stable as other atomic clocks in operation on GPS satellites.
"OTB's configurable platform is proving to be to be an ideal spacecraft choice for customer's missions as demonstrated for NASA's DSAC mission. GA-EMS was able to alleviate the costly burden of designing, building, and launching a dedicated platform and instead, provide a spacecraft designed for the simultaneous launch of multiple payloads," stated Nick Bucci, vice president of Missile Defense and Space Systems at GA-EMS. "This contract extension is a testament to OTB's ability to support our space customers for extended mission lifetimes at a low cost. The OTB platform derives from a producible, scalable and modular design, with at least a five-year life in mind, allowing customers a significant timeframe to perform and complete mission objectives and demonstrate new technologies in space."
About General Atomics Electromagnetic Systems
General Atomics Electromagnetic Systems (GA-EMS) Group is a global leader in the research, design, and manufacture of first-of-a-kind electromagnetic and electric power generation systems. GA-EMS' history of research, development, and technology innovation has led to an expanding portfolio of specialized products and integrated system solutions supporting aviation, space systems and satellites, missile defense, power and energy, and processing and monitoring applications for critical defense, industrial, and commercial customers worldwide.
For further information contact:
EMS-MediaRelations@ga.com