General Atomics Awarded Sustainment Contract for Ford-Class EMALS and AAG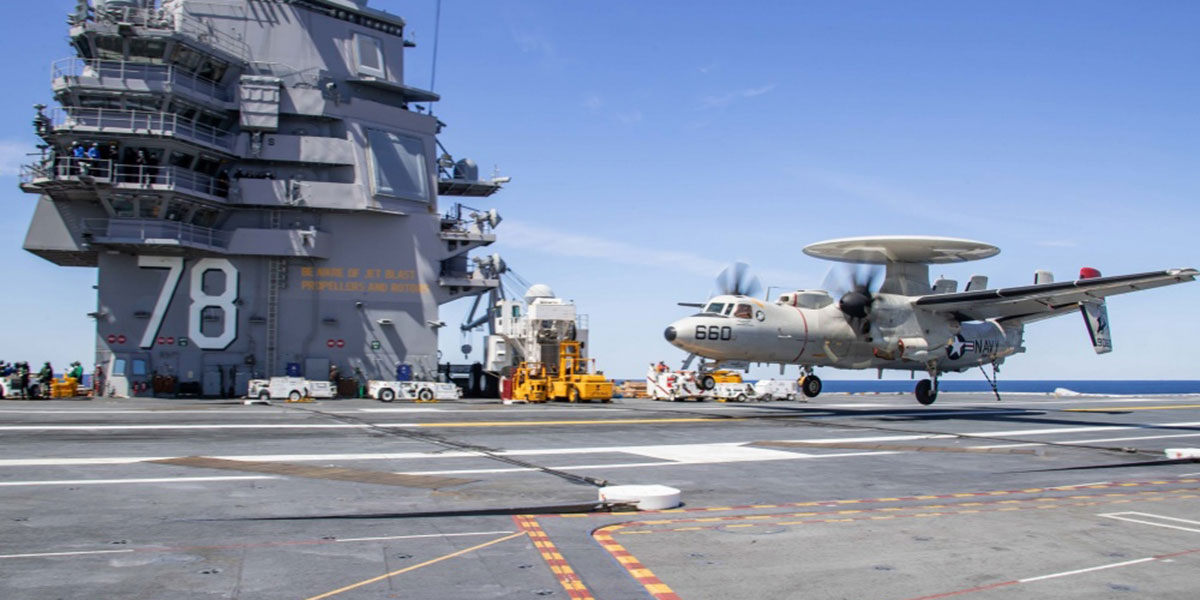 SAN DIEGO, CA, 18 MAY 2020 - General Atomics Electromagnetic Systems (GA-EMS) announced today that it has been awarded a contract for ongoing engineering and logistics sustainment of Gerald R. Ford-class Electromagnetic Aircraft Launch Systems (EMALS) and Advanced Arresting Gear (AAG) systems by the Naval Air Systems Command, Patuxent, MD. GA-EMS will provide critical engineering, technical, configuration management and program support for EMALS and AAG systems installed aboard Ford-class carriers.
"We are proud to continue our working relationship with the Navy and extend our support for these critical technologies as the program advances into a new phase," stated Scott Forney, president of GA-EMS. "This contract signals the program is now moving from the design and development phase, and into concurrent production and sustainment phase, providing sustaining engineering, material and maintenance support for all Ford-class aircraft carriers. Our in-depth knowledge, expertise and commitment to providing a full range of lifecycle support services will ensure these systems meet or exceed mission requirements for as long as these first-of-kind launch and recovery systems remain in service to the fleet."
At sea test periods are on-going for Gerald R. Ford (CVN 78). In February, EMALS and AAG were cleared for shipboard launch and recovery of all currently deployed naval aircraft types aboard CVN 78. More than 2,300 successful day and night aircraft launches and recoveries using EMALS and AAG onboard CVN 78 have been completed. In addition, CVN 78 has successfully completed Flight Deck Certification, Aircraft Compatibility Testing, and Fleet Replacement Squadron training exercises for pilots to earn their qualifications on specific aircraft. EMALS and AAG continue to perform and execute according to specifications with the objective of reaching the sortie generation rates required for combat readiness.
GA-EMS is delivering EMALS and AAG for the future USS John F. Kennedy (CVN 79) and USS Enterprise (CVN 80). Significant cost savings are being realized through multiple ship production contracts, which minimize gaps in production while maximizing planning, scheduling and delivery to support all three Ford-class carriers.
About General Atomics Electromagnetic Systems
General Atomics Electromagnetic Systems (GA-EMS) Group is a global leader in the research, design, and manufacture of first-of-a-kind electromagnetic and electric power generation systems. GA-EMS' history of research, development, and technology innovation has led to an expanding portfolio of specialized products and integrated system solutions supporting aviation, space systems and satellites, missile defense, power and energy, and processing and monitoring applications for critical defense, industrial, and commercial customers worldwide.
For further information contact:
EMS-MediaRelations@ga.com