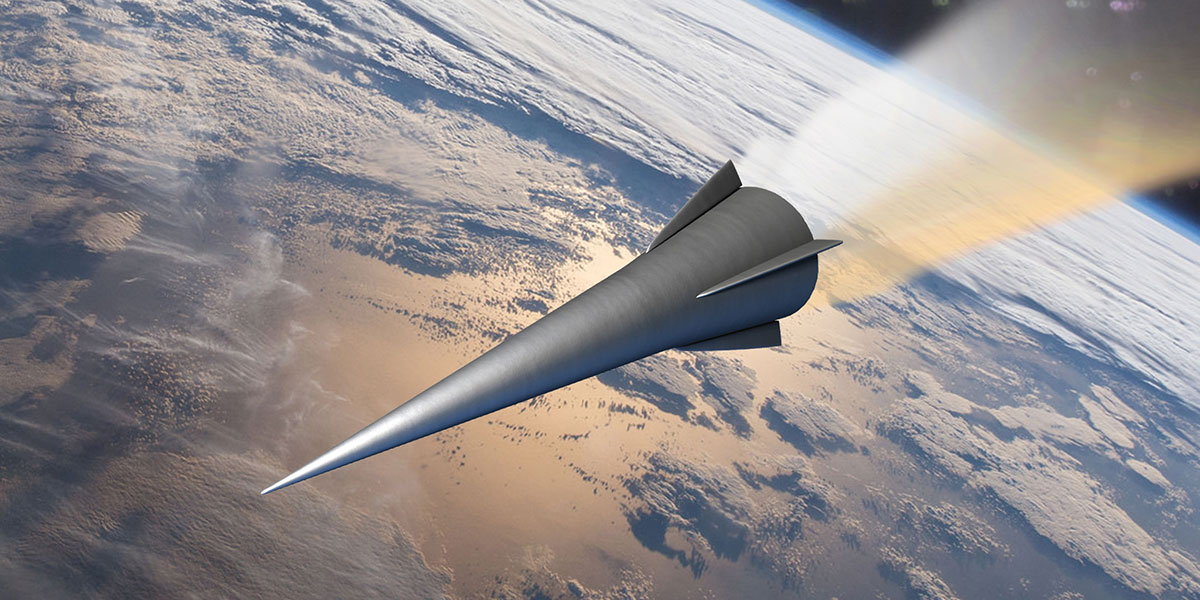 General Atomics Awarded Contract for Manufacture of Hypersonic Glide Body Prototypes
SAN DIEGO, CA, 14 OCT 2019 - General Atomics Electromagnetic Systems (GA-EMS) announced today that it has been awarded a contract from Dynetics Technical Solutions (DTS) for the manufacture and production of subassemblies for the Common Hypersonic Glide Body (C-HGB). GA-EMS will provide cable, electrical, and mechanical manufacturing to support DTS' three year contract award from the U.S. Army Hypersonic Project Office, part of the Army Rapid Capabilities and Critical Technologies Office, to produce 20 prototype glide bodies with an option for additional quantities.
"We bring expertise in manufacturing highly complex systems, a long standing relationship with Sandia National Laboratories, and prior experience on the Block 0 glide body, to this high priority national security program," stated Scott Forney, president of GA-EMS. "Hypersonic weapon systems will provide our nation with the ability to strike strategic targets across the globe. We look forward to working with DTS to deliver this strategically important capability to the warfighter."
"For over a decade, we have been working directly with Sandia National Laboratories to support the research and development of hypersonic weapon systems for the Army and Navy," continued Forney. "We have provided design analysis, flight test planning and execution, and manufacturing services for ground and flight hardware for the prototype hypersonic glide body that has already completed successful test flights. We are pleased to now play an important role in transitioning this technology from the lab to the field."
GA-EMS will manufacture its portion of the glide bodies at its San Diego, CA, Huntsville, AL, and Tupelo, MS facilities.
About General Atomics Electromagnetic Systems
General Atomics Electromagnetic Systems (GA-EMS) Group is a global leader in the research, design, and manufacture of first-of-a-kind electromagnetic and electric power generation systems. GA-EMS' history of research, development, and technology innovation has led to an expanding portfolio of specialized products and integrated system solutions supporting aviation, space systems and satellites, missile defense, power and energy, and processing and monitoring applications for critical defense, industrial, and commercial customers worldwide.
For further information contact:
EMS-MediaRelations@ga.com