COVID-19 Response
General Atomics & Affiliates Unite
All over the world communities are coming together to help one another as we fight the novel coronavirus. The General Atomics family is proud to support the fight and is uniting its unique capabilities to assist front-liners with critical equipment.
Here are some of the initiatives currently underway at a local, state and national level: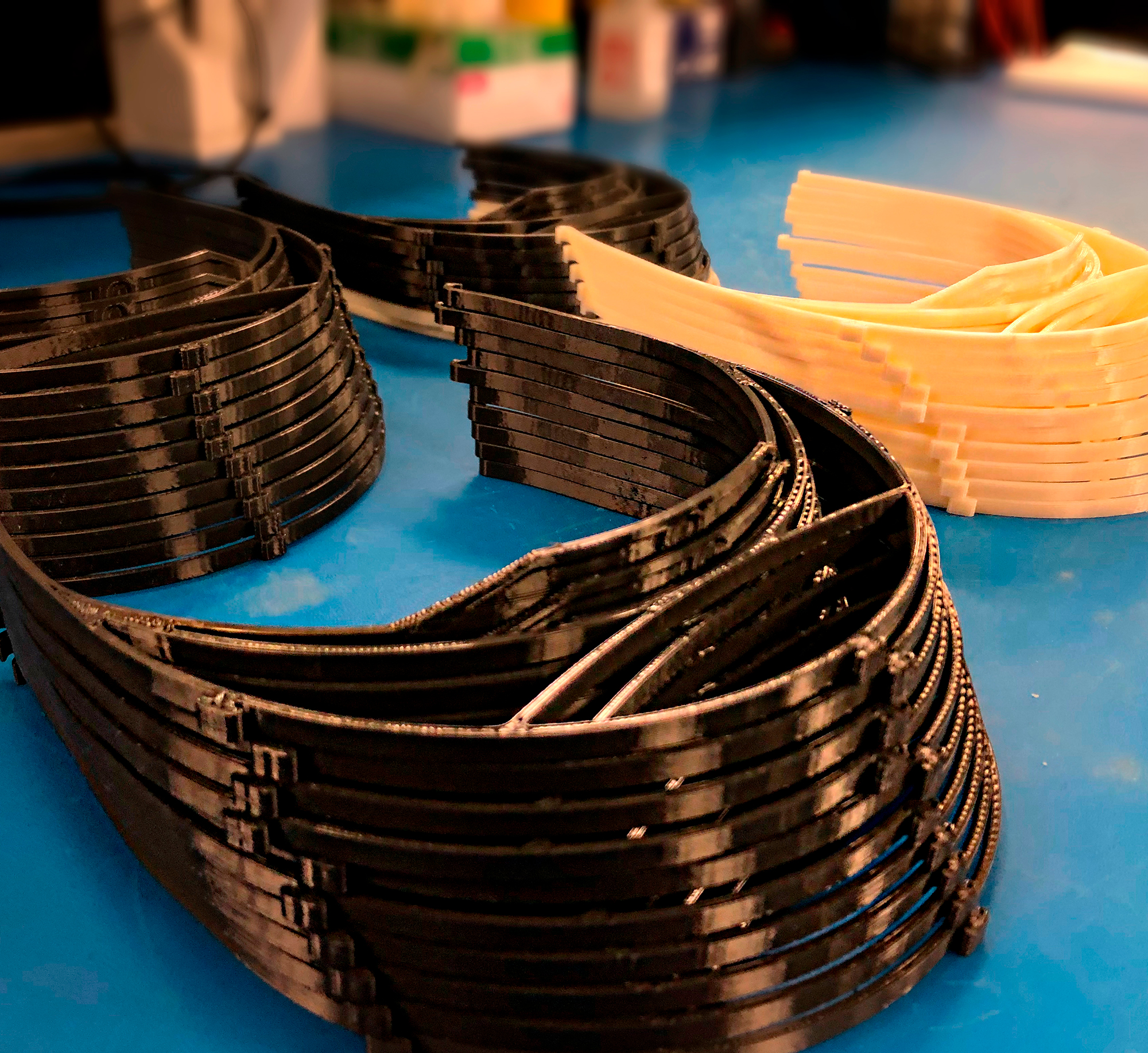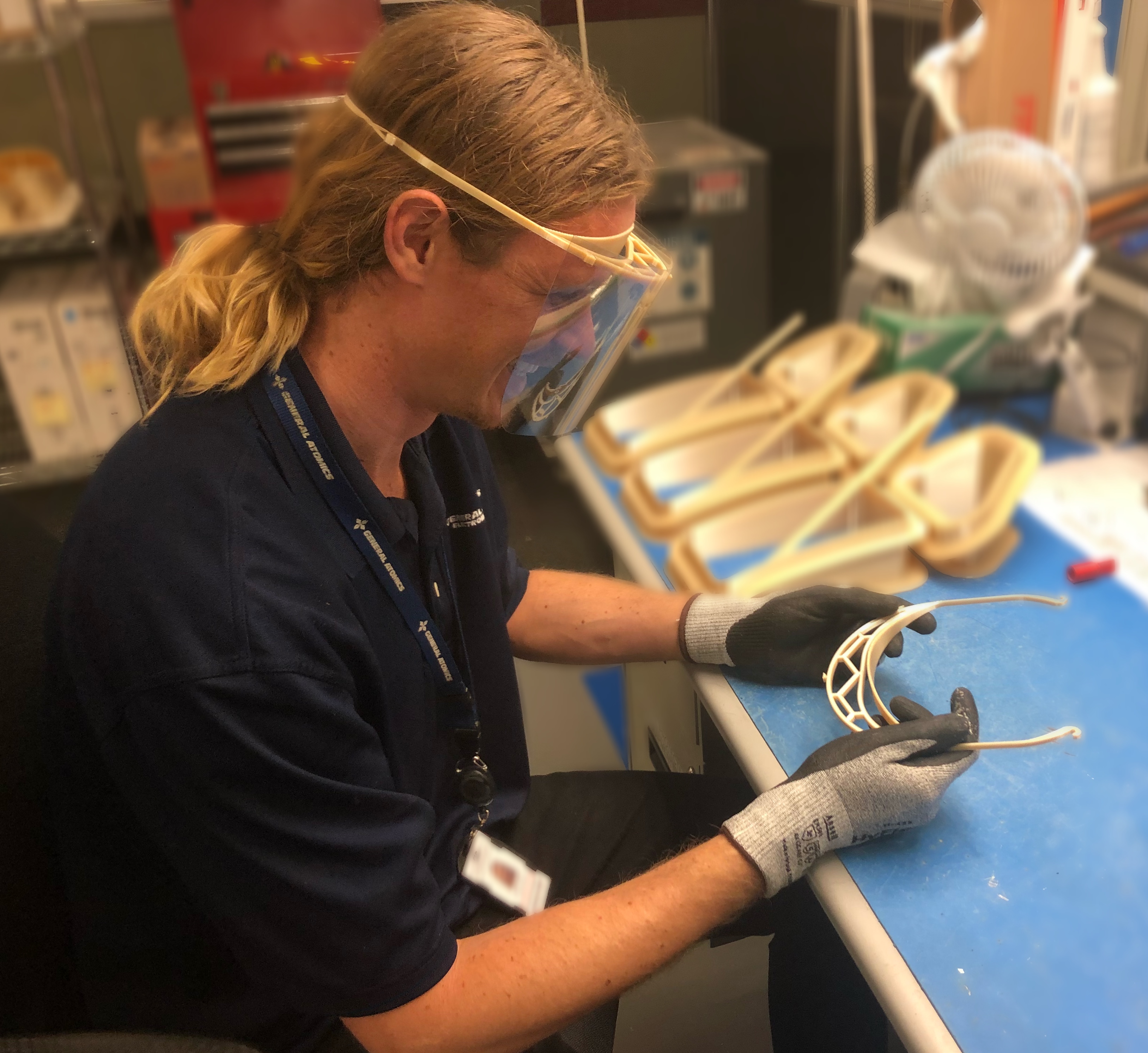 Personal Protective Equipment (PPE)
GA-EMS, GA-Energy group, and GA-ASI adapted their prototyping and production capacities to produce 3D-printed face shields to meet local demand for PPE. Since late March, the joint team has manufactured and shipped thousands of face masks in the greater San Diego area and across the nation.
For more information, please contact: ASI-MediaRelations@ga-asi.com
The GA teams are collaborating with a coalition of industry partners such as "Stratasys" and "America Makes" to maximize the logistics and distribution effectiveness, and ensure that we all serve the medical staff working to fight the COVID-19 on the front lines across California and nationwide.


5-Step How-To Video for Face Shield Assembly
Employers, help protect your employees from the spread of the coronavirus with this accessible 5-minute solution.
Ventilators
GA-EMS is pursuing component manufacturing and integration services to help scale up production of ventilators. With extensive manufacturing facilities located across the U.S., GA-EMS provides a convenient, US-sourced option to help companies rapidly increase their production capacity to meet the high demand for critical medical equipment. GA-EMS has also tested their first generation mechanized bag valve mask. The system would fit into a backpack and could replace human interaction with the bag enabling more controlled and repeatable tides for infants, children and adults.

COVID-19 Testing
Serological Testing
Diazyme DZ-Lite 3000 GA, Diazyme is offering a COVID-19 Antibody test from blood draws (serum or plasma). Under the FDA's policy for Public Health Emergency for COVID-19, Diazyme utilized the notification process as outlined in Section IVD of the policy and is now listed on the FDA's FAQ site dedicated to serological (Antibody) testing. The Diazyme's sensitive test is run on a fully-automated Diazyme DZ-Lite 3000 chemiluminescence analyzer. Diazyme is already working with multiple clinical laboratories around the country, including the UCSD Medical Center to perform these serological tests. Serological tests are not for sole diagnosis of the COVID-19 disease but are valuable in understanding community spread of the disease.
Rapid COVID-19 Antibody Test
Diazyme has also notified the FDA of a rapid COVID-19 Antibody test. This point-of-care test requires only a single drop of blood and provides results within 10-15 minutes. Rapid tests tend to be less sensitive than the lab run tests but are easy to use and can be performed at the point-of-care (doctor's office, community clinics) and is useful in identifying people who may have been exposed to COVID-19, as well as those who have already recovered, but were unaware that they had been infected.
NOTICE: Diazyme does not perform the COVID-19 antibody test. The serological test is for prescription use only to be conducted by a healthcare professional in a clinical lab setting. Please seek advice from your own healthcare provider on which type of testing is appropriate in your unique situation.
More information about Diazyme's tests including regulatory statutory statements can be found here.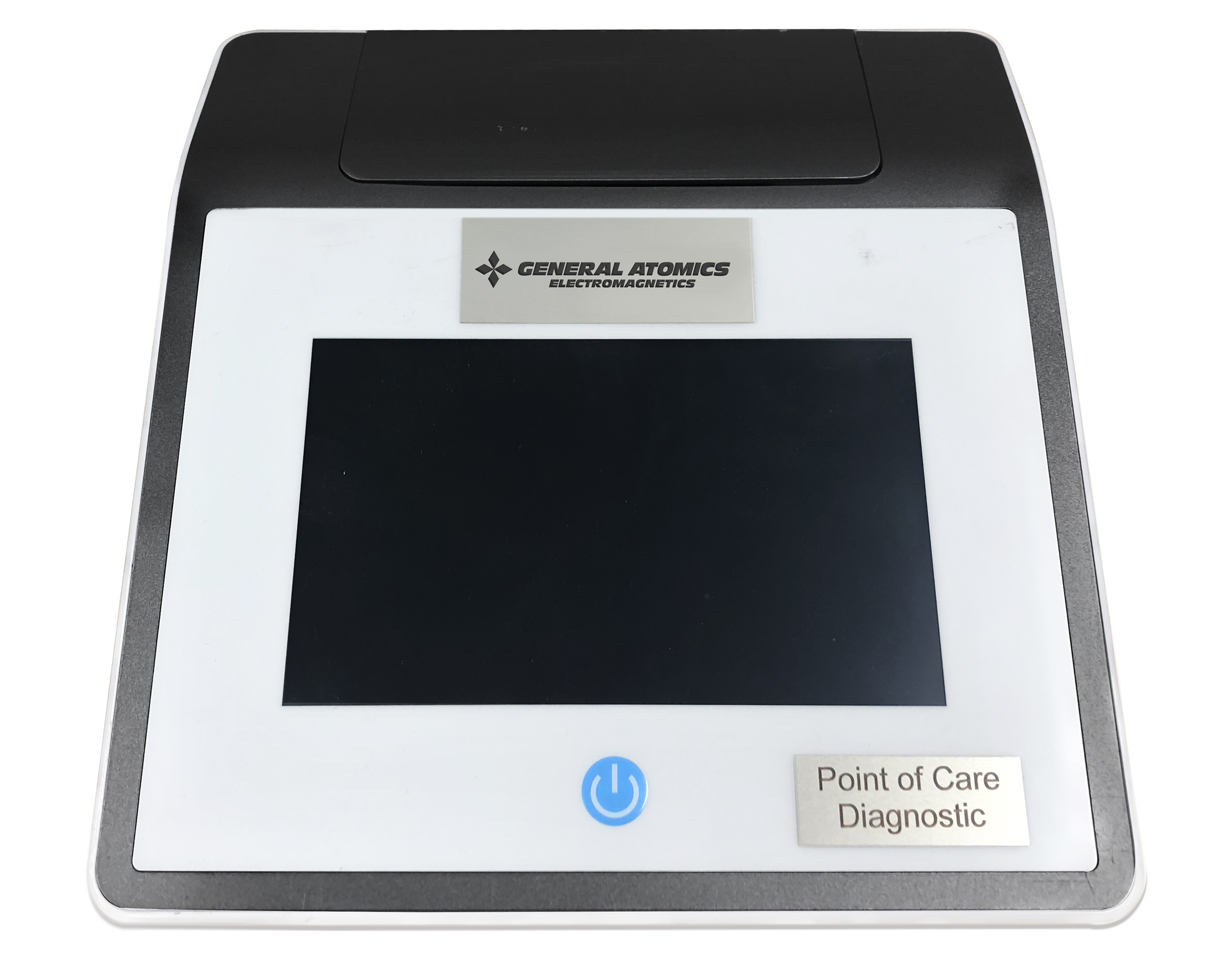 MATCHBOX™ Point-of-Care Molecular Diagnostic Platform
GA-EMS is accelerating the development schedule of its MATCHBOX™ Point-of-Care molecular diagnostic platform responding to the growing need for COVID-19 testing. MATCHBOX is expected to have the capability to test and diagnose for a wide range of known respiratory infections, including COVID-19, within 30-60 minutes using a single patient sample using a portable point-of-care instrument. More Information ›
Helpful Resources
General Atomics
San Diego County
California
U.S.

#StayHomeSD
As an additional reminder, you should take precautions such as:

News: