Supplier Code of Conduct
It is the policy of General Atomics (GA) to comply with all laws governing its domestic and foreign operations and to conduct its affairs in keeping with the highest moral, legal, and ethical standards. GA's Code of Business Ethics and Standards of Conduct is endorsed by the Company's shareholder, its Board of Directors, and management; and applies to all employees of the Company.
In addition to complying with the law, the Company also recognizes its civic responsibility to conduct its business in a responsible and ethical manner. Even when the law does not apply, the Company maintains certain standards of ethics and morality that employees and suppliers should observe, as evidenced by our statement of Core Values.
Core Values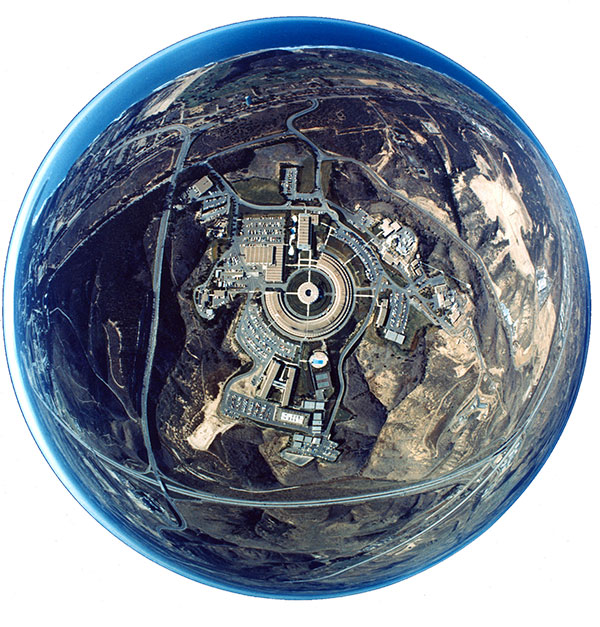 We follow the letter and spirit of the law of the United States and all other countries in which we do business
We act with integrity and conduct our business to the highest moral, legal and ethical standards
We satisfy our customers by meeting our commitments and delivering high-quality, innovative, cutting-edge products and services
We treat one another with respect and take pride in each other's contributions
We value our Suppliers by treating them fairly and recognizing their role in our success
GA expects the same commitment to lawful, moral and ethical behavior from the companies from which we procure goods and services. Among our ethical and moral standards are practical commitments. This Supplier Code of Conduct, aimed at our supply base, sets forth those commitments and establishes expectations for any GA Supplier.
Practical Commitments
Compliance with Laws: For GA and its suppliers, the letter and spirit of law carry meaning; and we abide by the standards, regulations and laws set forth in the areas we conduct business.
Conflict of Interest: Suppliers will avoid any circumstance which may present, or appear to present, a conflict of interest (whether perceived or actual) in business dealings with GA.
Anti-Bribery and Anti-Corruption: Suppliers will never offer bribes or engage in corruption of any kind in connection with a GA contract.
Procurement Integrity: Suppliers will avoid actions that compromise the competitive marketplace, including acts of collusion or misuse of competitor's information.
Gifts and Entertainment: Suppliers will refrain from offering, soliciting or accepting (directly or indirectly) any gratuity, gift, favor, entertainment, loan, or anything of monetary value when dealing with GA representatives.
Wage and Benefits: Suppliers will offer fair and equitable wages and compensation packages that contribute to the quality of life of their associates.
Anti-Human Trafficking: Suppliers who harbor, engage in, or contribute to Trafficking in Persons are in violation of labor, public health, and human rights international and domestic laws and are not invited to conduct business with GA.
Import and Export Control: Suppliers will possess strong commitments and processes that ensure no violation of domestic and international import and export regulations.
Cybersecurity: Suppliers will respond vigilantly to the growing threat of cyber warfare and will proactively secure virtual and physical hardware according to industry best practice and regulation; while reporting and mitigating any compromise of systems or information in accordance with contract terms.
Insider Threat: Suppliers will recognize and defend against insider threats to network security, intellectual property and business process in a manner commensurate with the value of the information to be protected.
Quality Assurance: Suppliers will employ quality assurance processes and best practices that conform to U.S. and international standards; and, support proactive identification of nonconformance and appropriate corrective action to ensure delivery of quality products or services to GA that meet or exceed contract requirements.
Counterfeit Avoidance: Suppliers will employ counterfeit electronic part detection and avoidance programs, and provide required documentation to authenticate reliability and conformity.
Confidentiality: Suppliers commit to holding in confidence the information entrusted to it.
Non-Discrimination: Suppliers will provide equal opportunities for employment of the highest qualified employees without regard for age, race, religion, gender, ethnicity, national origin, gender identity, sexual preference, disability, color, marital status, ancestry or other protected class.
Respect: Suppliers will create an environment fostering positive social dialogue in which employees are respected and always free from retaliation, harassment or penalty for ethical and moral behavior.
Environment: Suppliers will respect the environment, which includes respecting communities in which they do business. Effective management of environmental hazards and risks foster compliance and honest stewardship.
Security: Suppliers will respect GA and U.S. government information by applying high standards of physical security and proactively reporting any adverse effects.
Employee Health & Safety: Suppliers will employ best practices to provide healthy and safe working environments.
Ethical Behavior: Suppliers will hold associates to high ethical standards, ensuring they respect laws, regulations (such as the Foreign Corrupt Practices Act and the UK Bribery Act) and moral standards, including compliant bookkeeping.
Report suspected violations of this Code of Conduct immediately to I-866-TELL-GA (1- 866-583-5542).
You can also download the Supplier Code of Conduct here.