DataVantyx™ Terminal Management System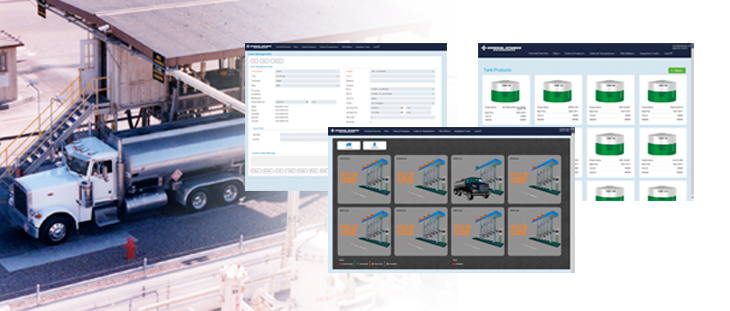 The DataVantyx™ Terminal Management System (DV-TMS) is an integrated 64-bit solution for the automation, management, operation, and maintenance of assets for any size terminal operation and bulk product inventory, including oil, gas, chemical, fertilizer, refined products, LPG, or LNG.
Terminal Management to Fit Your Needs
Process Transactions
Control Orders/Allocation
Process Monitoring and Control
Inventory Management
Reports Generation, Bills of Lading
Interface to Company-wide Systems and Network
DV-TMS integrates with and controls loading racks and field-level devices for faster, more secure driver login and access, transaction processing, dispatching, manifest generation, and inventory control. DV-TMS interfaces with corporate ERP systems to facilitate the smooth exchange of data through a company's network. With an intuitive web interface, operators can quickly access and process information to manage operations, product movement, and customer transactions. As operations grow, DV-TMS provides the flexibility needed to easily add new products and additives, or to install additional field devices, databases, printers, and equipment.
Benefits:
Unlimited load-rack connections and client access included
Windows environment, reliability of Linux
Scalable, open architecture
Easy integration to industry devices
ODBC-compliant, full relational database
NTEP Weights and Measures certified
Easy to deploy, fast start-up and processing
Latest cybersecurity features included
Safe, secure company-wide access to data
24/7/365 lifetime support
Customization services and support
In-depth training